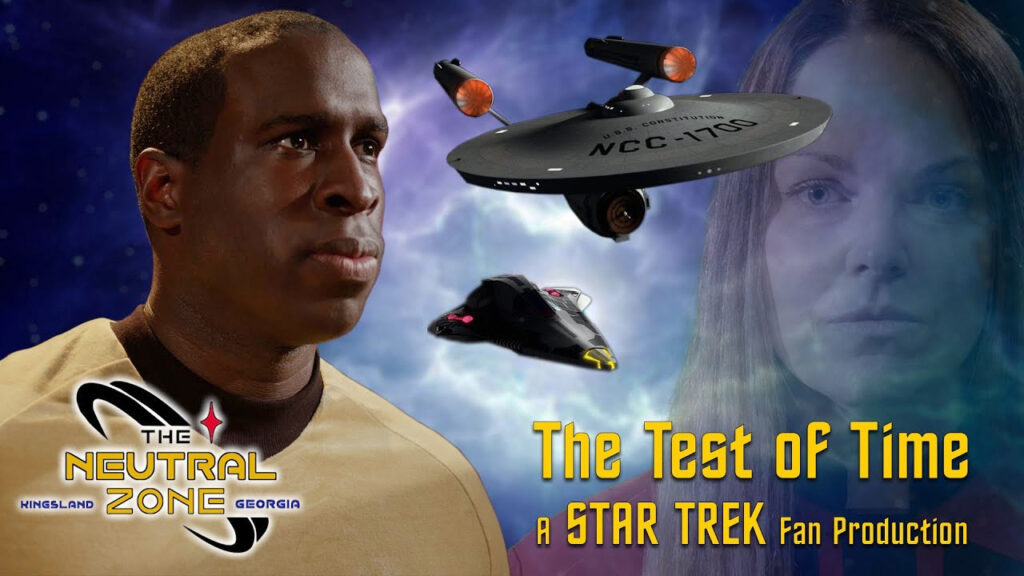 Yesterday in Part 1, I began talking to JOSHUA IRWIN about the latest release from TALES FROM THE NEUTRAL ZONE, an ambitious fan film titled THE TEST OF TIME.
Or rather, we almost talked about it!
Y'see, Josh burst onto the Star Trek fan film stage back in late 2018 with the first of his high quality AVALON UNIVERSE fan films, GHOST SHIP. And the reason for the professional look and feel of Avalon releases is that Josh is himself a professional in the film industry, having graduated from film school and worked on countless projects from short commercials to full-length feature films cast with major celebrities. In other words, Josh knows what he's doing, and you can watch all nearly-dozen Avalon releases here on this YouTube playlist.
But this blog isn't about Avalon. It's about Tales from the Neutral Zone, which Josh is also now working on regularly. In fact, beginning with their next release, Josh will be taking over as director, after having worked as cinematographer on both this latest fan film as well as the previous one, DOOMSDAY, which he also ended up co-directing with RAY TESI, the showrunner and owner of the TOS sets down in Kingsland, GA. But it's not just NEUTRAL ZONE STUDIOS that Josh is helping out. He's begun working in various capacities on numerous other fan films and series, as well.
And that ended up becoming the focus of most of the first half of our interview, conducted via phone as Josh was driving from Arkansas to Maryland to help shoot some stuff for FARRAGUT FORWARD. We discussed the growing cooperation among various fan filmmakers in the community, sharing talents and resources. We also chatted about what exactly Josh does on all of these other non-Avalon projects and how he deals with so much driving and getting time off from work for this hobby that he loves so much.
Anyway, the moment has finally come to discuss The Test of Time. And if you haven't seen it yet, give it a viewing first…
And now, the conclusion of my interview with Josh Irwin…
Continue reading

"JOSH IRWIN discusses THE TEST OF TIME…and just about everything else, too! (interview, part 2)"