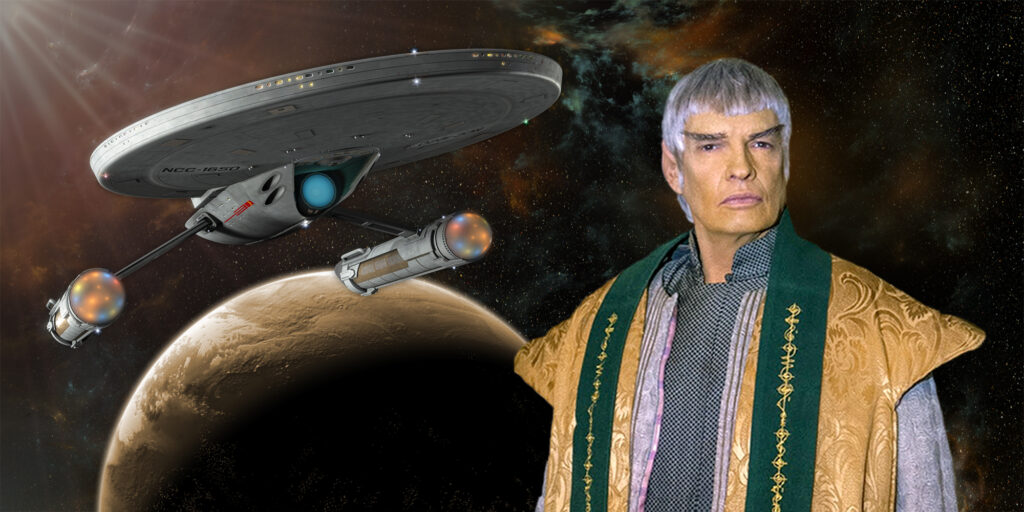 The following message from actor GARY GRAHAM was posted to Facebook on Wednesday afternoon: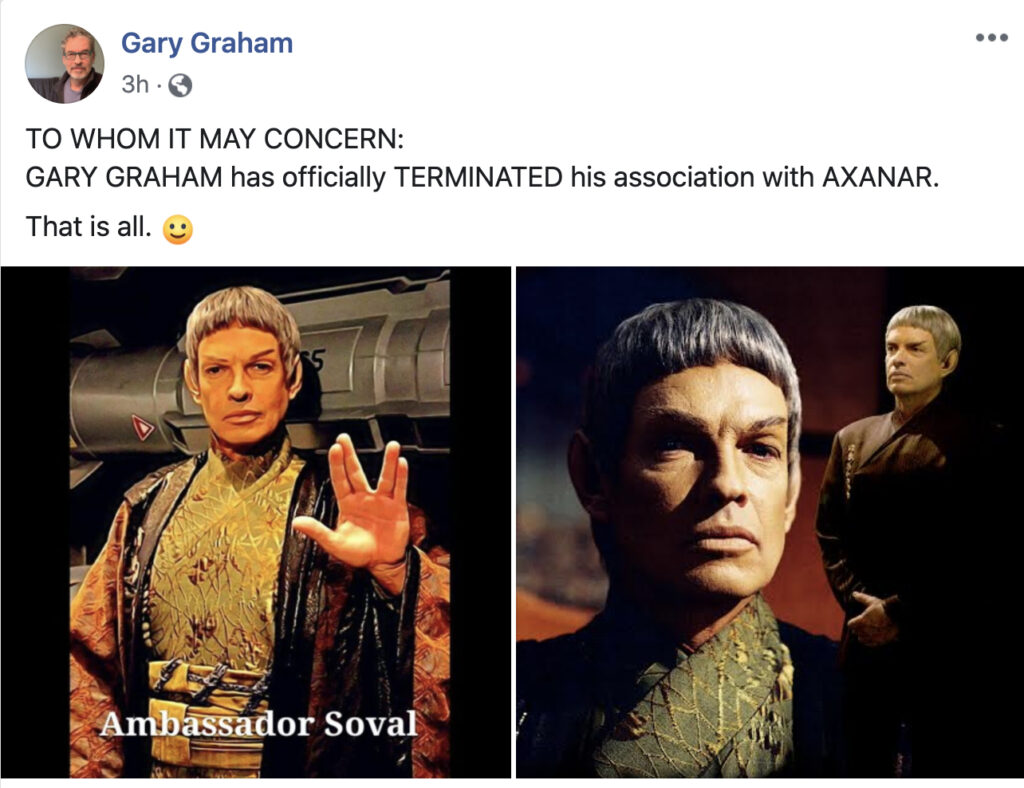 An hour or so later, when asked what happened, Gary added this brief explanation:

This obviously comes as a blow to AXANAR fans who looked forward to once again seeing Vulcan Ambassador Soval in the two 15-minute sequel fan films. Gary had already played the venerated character to near universal praise in PRELUDE TO AXANAR and then a year later in the 3-minute "Vulcan Scene." In the years since the lawsuit that shut down production on Axanar in 2016, Gary had been an ardent supporter of both the project itself and of show-runner ALEC PETERS. Gary traveled from California to Georgia to appear at AXACON in 2018, saying positive things about Alec and the original production in interviews like this one (skip to 14:40).
Gary's announcement came without any warning. And in the last 36 hours, I've seen unconfirmed reports of "irreconcilable differences," that Gary is hoping to land a role on the new Star Trek: Strange New Worlds series and worried that an association with Axanar Productions would hurt his chances, and even political friction (Gary and Alec are on opposite sides regarding Donald Trump).
With so many unconfirmed rumors spreading on social media, I reached out to both Alec and Gary for comment. Gary has not yet responded to my request, but Alec confirmed that the first he knew that Gary was leaving the project came on Wednesday, and Alec provided me with the following statement (which has also been posted to the Axanar website)…
---
Continue reading

"GARY GRAHAM leaves the AXANAR project!"