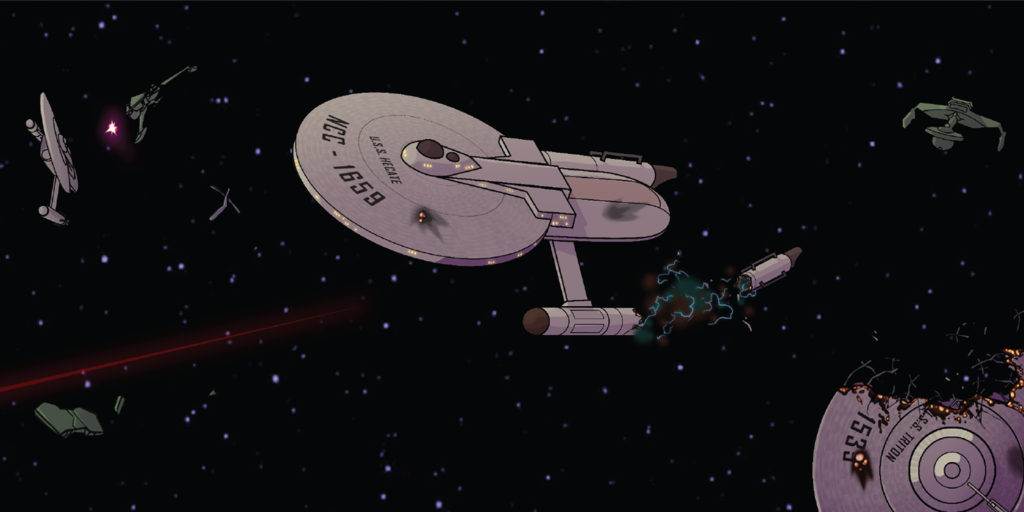 Has it been six weeks already? Wow, this summer is flying by! When I posted page 1 of this comic on June 18, the GoFundMe campaign for INTERLUDE had been up for a week, and we'd just crossed the $3K mark with 53 donors. Now we're at $10,415 with 144 donors (plus a few more via Paypal)!
That is so awesome, and I can't tell you how amazing it feels to have so many people supporting me and sharing this crazy dream of making a fan film. But we're still not quite there yet, so once again, here's the link to the GoFundMe campaign for Interlude.
https://www.gofundme.com/interlude
Please donate or at least share. And now, let's wrap up the comic…
SPOILER ALERT!
Yep, one last time, here's your warning. The "Stardate 2245.1" comic book short story is pretty much the same plot you'll see in the fan film Interlude. So if you don't want to know what's going to happen, for the love of Garth(!) don't read the 7-page (plus cover) comic below. So say we all.
Okay, let's discuss the last page…
Continue reading

"Just posted: PAGE 7 of the INTERLUDE comic "STARDATE 2245.1"!"