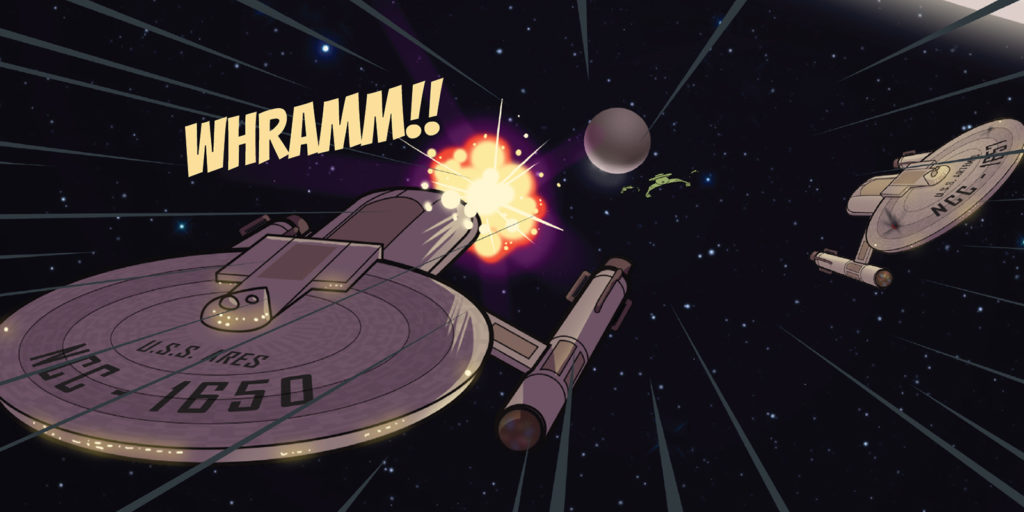 The GoFundMe campaign for my Axanar Universe fan film INTERLUDE launched a week ago, and it got off to a very exciting start! We're currently nearly 1/6 of the way to our $19,500 goal with $3,089 from 52 donors (including me). And although donations have slowed a bit over the last few days—that's to be expected on most crowd-funders—they're still coming in. So…YAY!
What this means for YOU is, if you haven't donated yet and want to see Interlude get made, please consider making a donation (or at least share the link with friends whom you think might be interested in helping us out).
What this means for ME, of course, is that I have to find ways to keep fans excited about this project! And that brings us to today's blog entry…
As many of you know, Interlude got its start as "feedback" for ALEC PETERS after I read his first draft of the two 15-minute Axanar sequel fan films (shortened from the originally-planned 90-minute feature length production). I noticed his script contained no scenes on the bridge, and so I wrote a few for him. I didn't know at the time that Alec wasn't sure if the USS Ares bridge set would ever be completed (this was back in June of 2017), which is why he left out any scenes on the bridge.
Encouraged by Alec, however, I decided to create an Axanar comic book using one of my bridge scenes, following the lead of super Axanerd TREY McELWAIN, who was already publishing the second Axanar comic in his "Tip of the Spear" series. In fact, he let me "borrow" his artist, DANIEL FU to illustrate my short story.
It would be a 7-page one-shot—beginning at the exact moment that PRELUDE TO AXANAR ended on its cliff-hanger: "Stardate 2245.1 – The D7 enters the war!" Three D7s approach the camera, the lead one firing a torpedo. The comic would show their target…and why that target was so critical to the war. The story is about honor an sacrifice, bravery and duty in the face of a surprise sneak attack that leaves no time to plan or react with anything other than one's true self.
The comic is now complete—ready to be shared with all of you. Over the course of the next seven weeks, I'll be releasing one page per week. Many of you have already seen the cover, so this week is page 1.
I realize these page releases are all one MAJOR SPOILER, since the comic book is the same plot as the film. As such, in future weeks, I will post a SPOILER WARNING before each blog. If you want to be completely surprised by the Interlude fan film, then don't read the comic. I'm fine either way.
I don't really need a spoiler warning for page 1, however, because most of you have already seen it in my Interlude "commercial." It's not really a spoiler so much as trailer. And if you haven't seen it yet, check it out below…
And now, if you're curious to see how that scene looks in illustrated format, here's the cover and page 1 of "Stardate 2245.1" (click to enlarge the images)…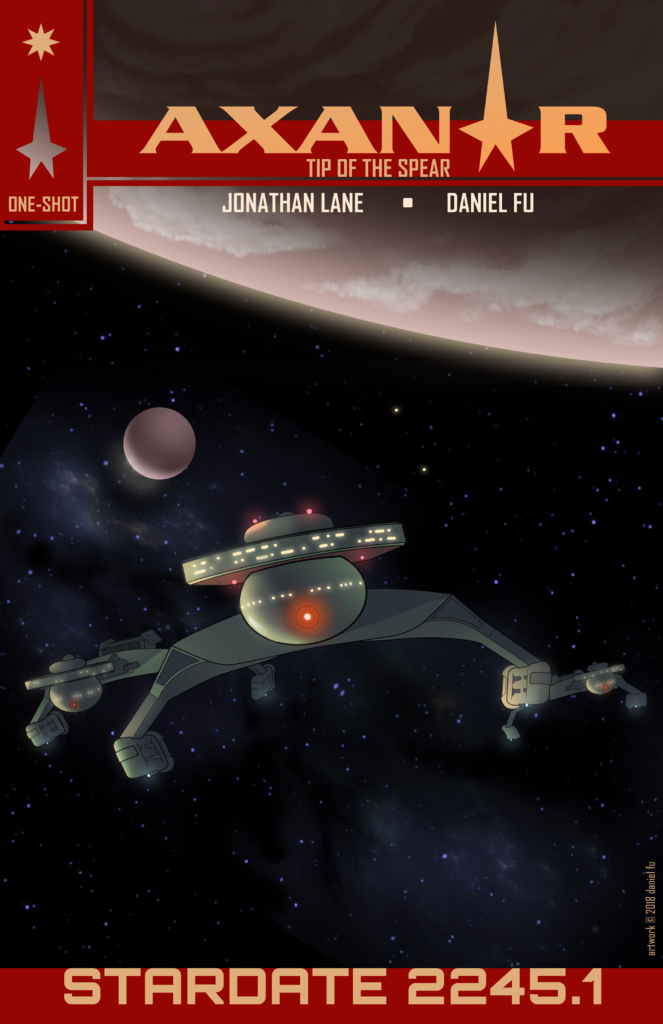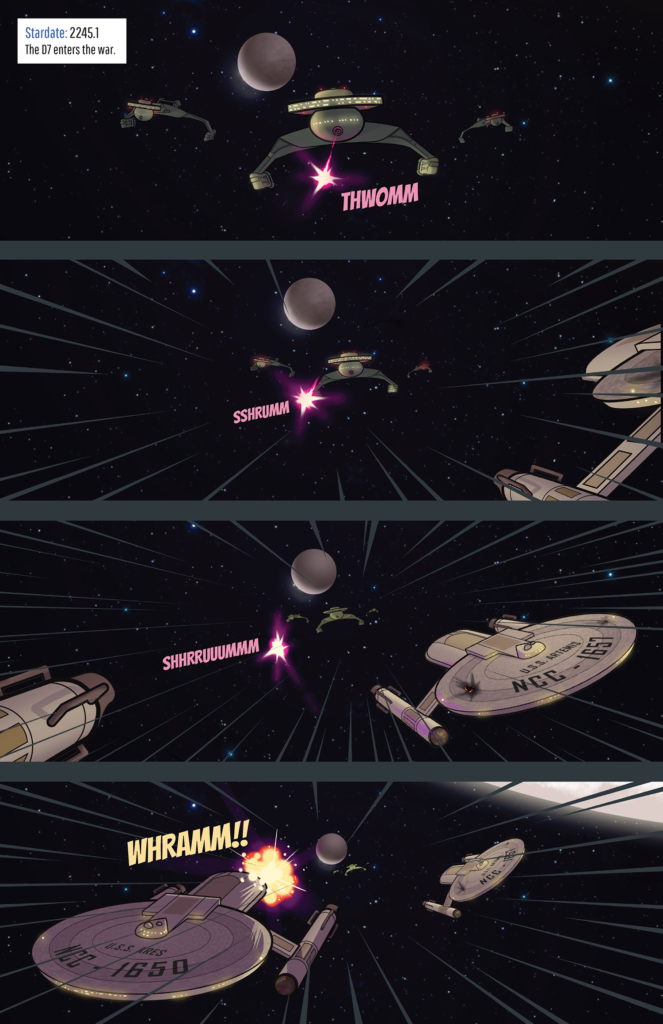 And if you haven't make a donation yet, as Chekov said to Scotty in Star Trek IV: The Voyage Home, "Now vould be a good time…"