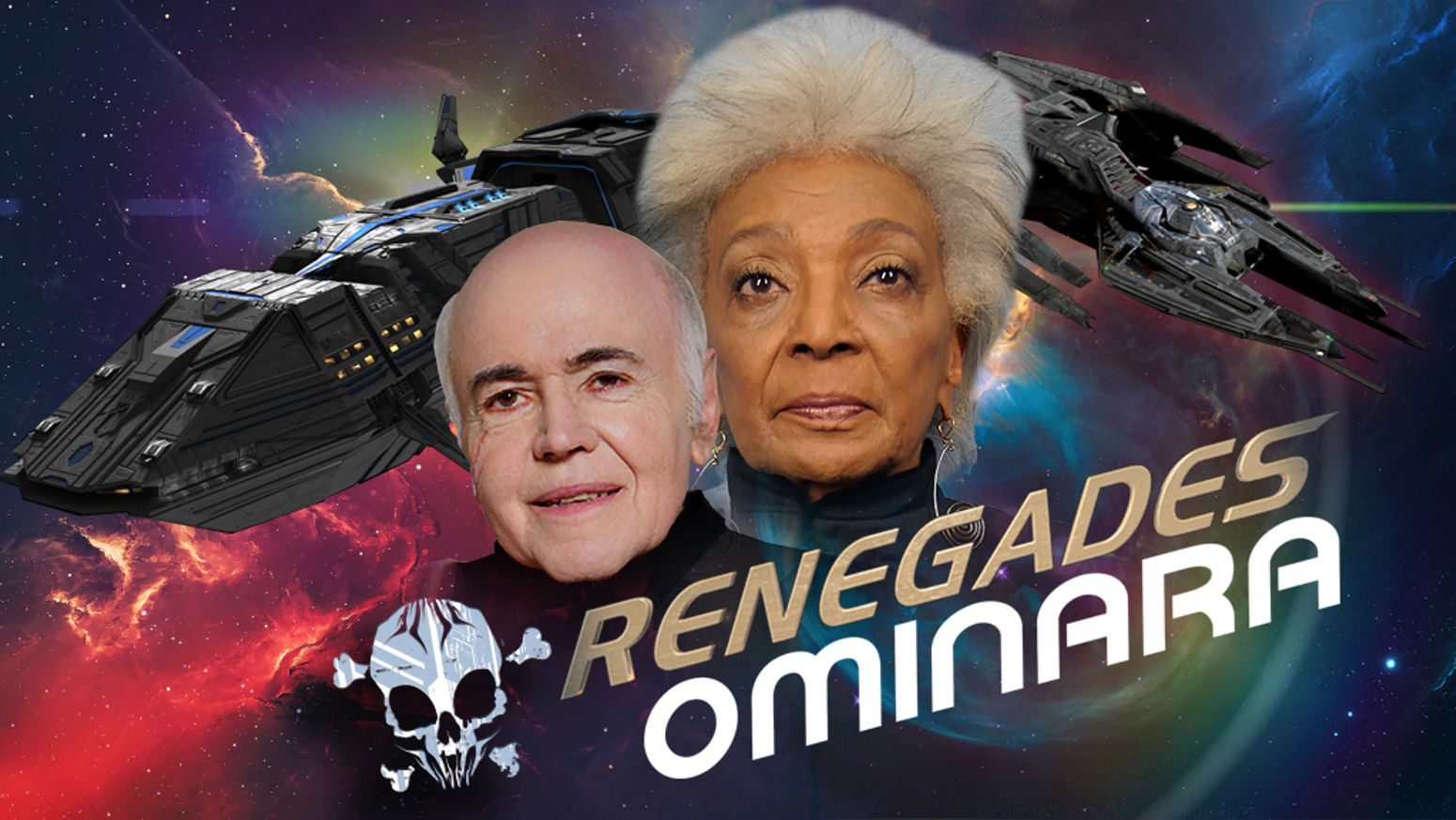 On Monday, I reported on how the second part of the one-hour RENEGADES series premiere, "The Requiem," would be available for free via YouTube for the first time ever…but only through August 28, 2020. This unusual move is intended to promote the current 15-day Kickstarter for the newest Renegades project, OMINARA, starring NICHELLE NICHOLS and WALTER KOENIG in what is likely to be Nichelle's final performance in a film (the actress is 87 years old).
Ominara will be the first new Renegades project since "The Requiem" debuted back in 2017. This latest short film is intended to reboot the series by introducing a new character, Ominara, who is the queen of the galactic underworld. Nichelle will play the character in her twilight years, as she recalls her past and the path she chose to become the woman she became. From the Kickstarter description of the storyline…
As the first test subject of the "link," Ominara (Nichelle Nichols) was exposed to myriad experiments that could be construed as torture. All for the advancement of technology and the "betterment" of mankind. Anton Steiner (Walter Koenig) knew that Ominara's escape would cause problems for both himself and his company in the future, but he had no idea how much.
The new Kickstarter has one week left (they started with two), but they have already exceeded their goal of $20,000…in fact, they did so on only the second day of the campaign! Right now, the total donated stands at $29,590…which includes a $5,000 donation, seven $500 donations, plus another 255 individual donations including $33 from yours truly.
Part of the reason for the large number donors is that the finished film will only be shared with backers who contribute $25 or more. Eventually, Renegades will be one of the tentpole pieces of content in the new AtomicTV lineup.
According to the campaign page, money raised in this Kickstarter will go toward the following…
1. Pre-Production – Getting the script written, the sets designed and built, the budgets finalized, securing the permits, the rental of the studio space, the costumes designed and fabricated as well as the props, such as tricorders, phasers, computer screens, etc.
2. Production – Paying the Cast and Crew, the cost of the Lights, Cameras, Grip equipment, Monitors, Food/Meals, Makeup/Prosthetics and Sound Equipment, etc.
3. Post Production – Paying the Editing Team as well as the cost of the CGI Effects, Color Correction, Sound Mixing, and Musical Score. (For this Campaign, the CGI Effects will be marked as a Stretch Goal.)
Plans call for production to begin "immediately" upon funding, likely in the third quarter of 2020. No details have been included about safety measures due to COVID-19 due to the advanced ages of Nichelle and Walter, but I am certain that all appropriate precautions will be taken when filming. The team plans to supply donors with updates and photos as production progresses.
To donate,, please click on the link below…
https://www.kickstarter.com/projects/atomicstudios/renegades-prequel-nichelle-nichols-final-performance