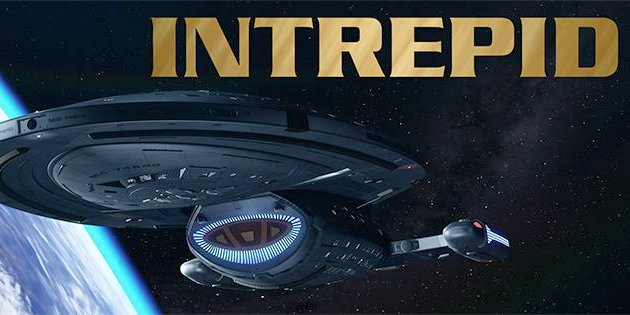 January is a bad month for crowd-funding…or so I thought.
I usually advise people who ask (and advise them strongly) to avoid scheduling their fan film crowd-funding campaigns in December and January. Both months compete with the holidays. In December, people aren't really paying much attention to requests to donate to fan projects. And by the time you reach January, many people's wallets and bank accounts are recovering from holiday expenses like gifts and vacations. So if you can, wait until mid-February to launch your crowd-funder.
A good example of this was VANCE MAJOR, who kicked off his latest GoFundMe for CONSTAR CONTINUES in December. With previous Constar campaigns trying for a $500 goal, Vance had been able to cross the finish line within days. But that was in March. This time, with a goal of $1,175 for costumes and props, Vance took in just a few hundred dollars over the first few weeks, and even now, more than a month later, is only up to $675 from 17 backers (including me). He's getting there, but it's definitely slower this time out. Was I right about December and January?
I thought I was…which is why I scratched my head when I saw NICK COOK launch an Indiegogo campaign for STARSHIP INTREPID's next fan film, "Echoes." The long-running fan series out of Dundee, Scotland is trying to raise $2,600 for:
Travel expenses
Room hire (location rental)
Food for the actors
Props and costumes
Make up
Associated consumables (such as batteries)
Post-production expenses
With a goal more than double what Vance was asking for, I contacted Nick Cook and suggested we hold off doing a crowd-funding feature/interview here on Fan Film Factor until February—expecting that he (like Vance) wouldn't get too far over the next few weeks.
It's only three days later, and Intrepid's campaign is already nearly 40% of the say to their goal with $1,036 from 28 backers (including me). Boy, was I wrong! But why was I wrong?
Is it just that Indiegogo is a better service than GoFundMe? For small campaigns like these and with only a few dozen total donors, I tend to doubt it. Do fans just like Nick Cook more than Vance Major? Poppycock! Each of these fan filmmakers is held in the highest regard in the community and both are two of the nicest guys you'll ever want to meet!
While I can't say for certain, I think the difference is that this is Intrepid's first-ever crowd-funding campaign (after nearly a decade and a half of fan productions). They have a slightly different viewer base than Vance that's never been tapped before by this production, and those supporters were likely just a wee bit more willing to donate right after the holidays than the Mindard/Constar crowd. Granted, we're talking a difference of only a dozen donors, and the two campaigns aren't that far apart.
Maybe it's this funny "ask" video that Nick made (Vance didn't make a video). And maybe it's just that mid-January was when some people's holiday expenses finally got paid off and wallets opened a little more easily. Who knows? Not me—I'm just a blogger. The point is that January is not such a bad month for crowd-funding as I once thought!
Anyway, I invite you folks to chip in to either or both of these campaigns (if you haven't done so already and are so inclined). Both are very deserving fan productions…
---
INTREPID
https://www.indiegogo.com/projects/help-fund-echoes-a-starship-intrepid-fanfilm
---
CONSTAR CONTINUES
https://www.gofundme.com/f/constar-continues
---
And remember that all of the currently-active crowd-funders I cover are always listed here.