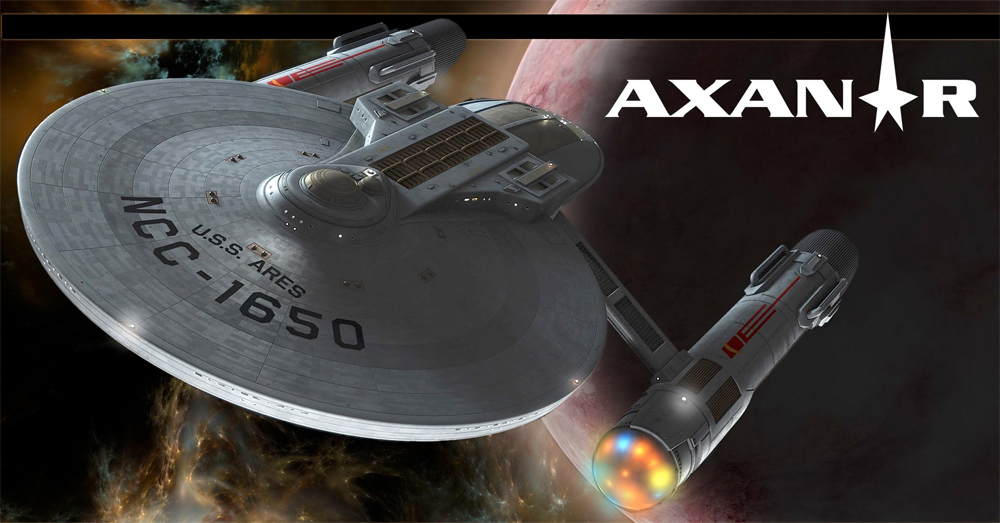 Yesterday, I called SHAWN P. O'HALLORAN a moron and a stalker. Shawn didn't like that at all. In fact, he got so upset that he wrote an 800-plus word Facebook response, culminating in the following hysterical rant…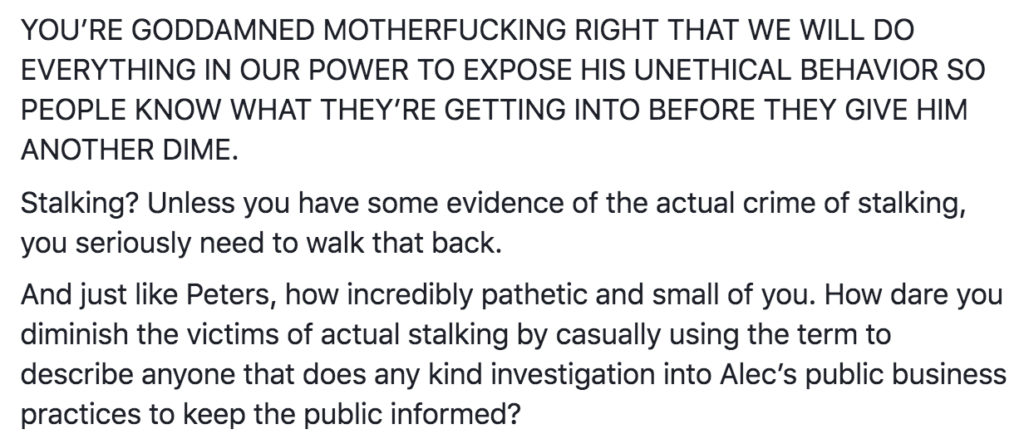 Please excuse the vulgarity. I felt it necessary to show how off-the-handle Shawn had flown.
Unfortunately, the saddest part is that Shawn has COMPLETELY missed the point of yesterday's blog. Whether he wants to face the truth or not, Shawn P. O'Halloran IS a stalker—at least according to this definition on Wikipedia:
Stalking is unwanted or repeated surveillance by an individual or group towards another person. Stalking behaviors are interrelated to harassment and intimidation and may include following the victim in person or monitoring them.
That's almost word-for-word what they (the detractors operating individually and as a group) do to ALEC PETERS. Looking though his records (public or not), analyzing his business dealings, even following him around at conventions and live-streaming him and his girlfriend…that is MONITORING. Heck, the Facebook group is even named for the blog site: AaxMONITOR!
In Shawn's case, the obsession with Alec has become socially demented and dysfunctional. I mean, Shawn spent his own money to research Alec Peters' business records and even whether or not Alec owns his own house!
What normal person does that?
It's not like Shawn is a journalist working on an article (Carlos Pedraza claims that alleged distinction). Shawn doesn't work for law enforcement or the plaintiff's law firm. He's not a private investigator. He's just some obsessively weird nobody from Las Vegas who can't stop writing about, ridiculing, and prying into the professional and private life of some guy in Georgia. In other words: a stalker. (Victims of stalking don't necessarily have to be famous or beautiful or even women.)
Of course, Shawn says his primary goal is to "keep the public informed" before they give Alec any more money. But that's essentially bull poop. Shawn's true purpose is intimidation and harassment, as shown here in Shawn's original post announcing his "deep research" into Alec…
Continue reading

"Follow-up: Yes, SHAWN O'HALLORAN, you ARE stalking ALEC PETERS!"