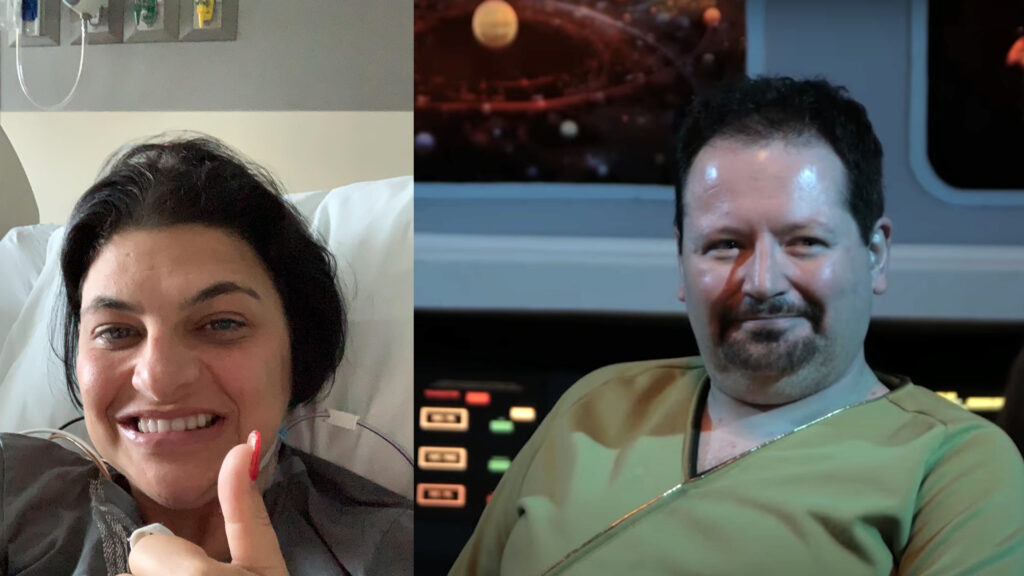 Y'know how sometimes in movies and TV shows (even Star Trek), they give you a "fake out" ending where you think the good guys have won, but suddenly the villain escapes or comes back to life or something and there's an even bigger challenge to the hero leading up to the exciting climax?
Welcome to the summer of 2021.
A year ago, operation "Warp Speed" seemed to be our only hope to overcome this incomprehensible global pandemic. Infections, hospitalizations, and deaths were reaching terrifyingly historic levels, and those of us who weren't calling the whole thing a hoax were praying daily that a vaccine could be developed in the nick of time the way Dr. McCoy used to do on Star Trek.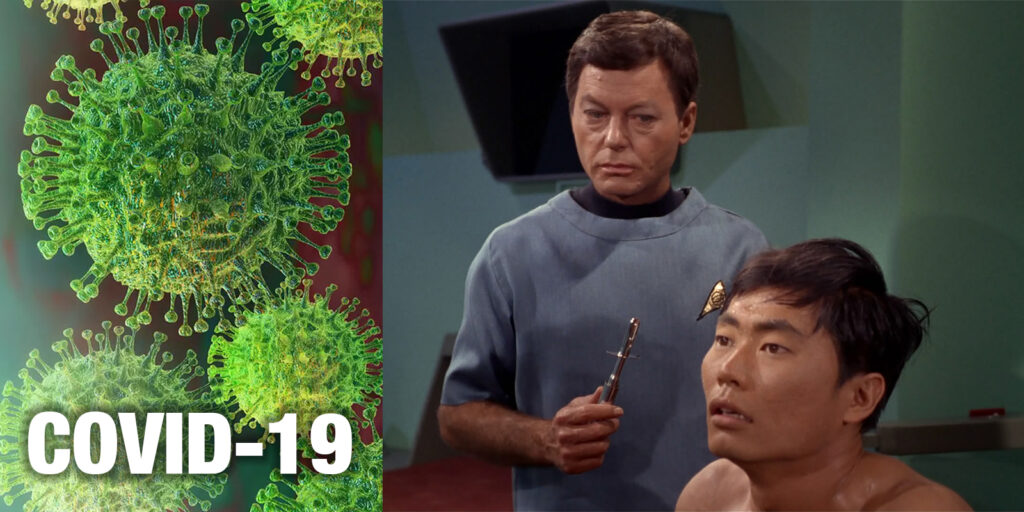 Then we got the vaccine—four of them, in fact!—Moderna, Pfizer, Johnson & Johnson, and AstraZeneca, and many people took their shot(s). But almost inconceivably, many did not. Actually, it's not so inconceivable when you consider that the name "Warp Speed" carries with it the implication that the vaccines were rushed out rather than what really happened…which was actually building on a vaccination technology that had been decades in the making and testing and just needed a push over the finish line.
Remember how everything seemed to be so honky-dory this past July 4 when infections and hospitalizations (and deaths!) finally started to drop to encouraging levels? Many cities with mask mandates had already dropped them for outdoor activities and were starting to lift them for indoor areas, as well.
But then, the Delta Variant arrived. It sounds so sci-fi, doesn't it? Trekkies know "delta" as the quadrant of the galaxy that Voyager was stuck in for seven seasons. And "variants" are a big thing in the Marvel Universe thanks to the events of Loki. But don't let the familiar-sounding terms lull you into a false sense of security because the Delta Variant of COVID-19 is deadly serious.
Just how deadly serious hit home to the fan film community this past week with the announcement of the passing of MICHAEL SYLVESTER from Coronavirus. Michael lived in Huntsville, Alabama, and before anyone says, "Oh, he must have been one of those anti-vaxxers/COVID-is-a-hoax idiots," Michael took the virus VERY seriously. He always wore a mask in public (even in a state where such a thing is sometimes mocked), washed his hands constantly, and according to his close friend ERIC L. WATTS, Michael was indeed vaccinated.
A man celebrated and loved for having a big heart and wonderful sense of humor, Michael has been involved in the fan film community for a long time, working on the crew of STAR TREK: RENEGADES back in 2014-2015. Later on, he appeared in seven of VANCE MAJOR's early MINARD saga fan films and then starred in the two-part MELBORNE fan film "Storm Front" in 2017 and 2018…
Continue reading

"COVID takes the life of a fan filmmaker, sends another to intensive care…if you're coming back from Las Vegas, PLEASE get tested ASAP!"