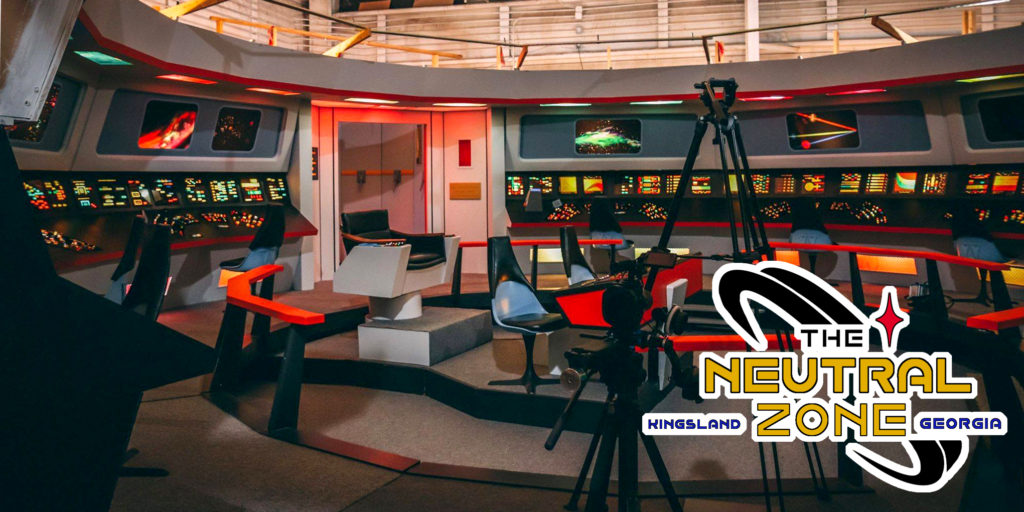 Over this past weekend, two fan films that were scheduled to shoot on the TOS sets at NEUTRAL ZONE STUDIOS in Kingsland, GA (formerly used by Star Trek Continues and Starship Farragut), made major announcements based on some unexpected new pricing policies implemented by the studio at the last minute. It wasn't pretty.
Previously, Neutral Zone Studios, purchased last year by RAY TESI, had followed the lead of the now-defunct Starbase Studios in Oklahoma and (later) Arkansas of charging fans only for the cost of electricity and utilities but otherwise allowing the use the sets for free for any fan production to film on. Of course, nothing is really "free," and the costs for rent and upkeep had to be paid by someone…and in this case, it's been Ray Tesi.
Just this past month alone, Ray had to write $6,000 in checks for rent, utilities and his annual insurance on the facility and sets. In a typical year, Ray's out-of-pocket costs—just to keep the sets from winding up in the dumpster—is about $42,000!
To try to help with expenses, Ray launched a Patreon campaign almost a year ago seeking small monthly donations from fans. While it's doing modestly well—currently taking in about $800 a month from 64 backers—that still leaves Ray with nearly $33,000 in annual expenses. For a guy who is paying for this venture out of his retirement fund , this is a significant commitment. And frankly, I personally think more fans need to step forward and help Ray cover his costs…because if Ray runs out of money, these sets really will wind up in a dumpster.
But more on that in a moment. First, let me tell you about what happened this past weekend—both the bad, the ugly, and the good…
Continue reading

"Major CONTROVERSY for NEUTRAL ZONE STUDIOS in Kingsland, GA – the bad, ugly, and the good…"