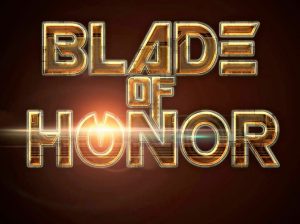 Yesterday, Blade of Honor completed its 40-day Kickstarter campaign with a very impressive $51,302 raised from 828 backers.  Although not technically a Star Trek fan film, Blade of Honor features many notable Star Trek and sci-fi actors, as well as several veterans of Star Trek fan films.
Their posted Kickstarter goal was $30,000 to make a single pilot webisode.  By surpassing that goal, Blade of Honor gets to keep the Kickstarter money that was raised.  Once the $30,000 goal was passed a few weeks ago, a stretch goal of $58,000 for webisode #2 was targeted and nearly reached.  It's unknown yet whether the extra money will be used immediately or kept in reserve to be used after a second Kickstarter fully funds episode two.  For now, however, work can begin in earnest on their pilot.
Click here to read more about this project from a great interview with producer Ryan T. Husk.