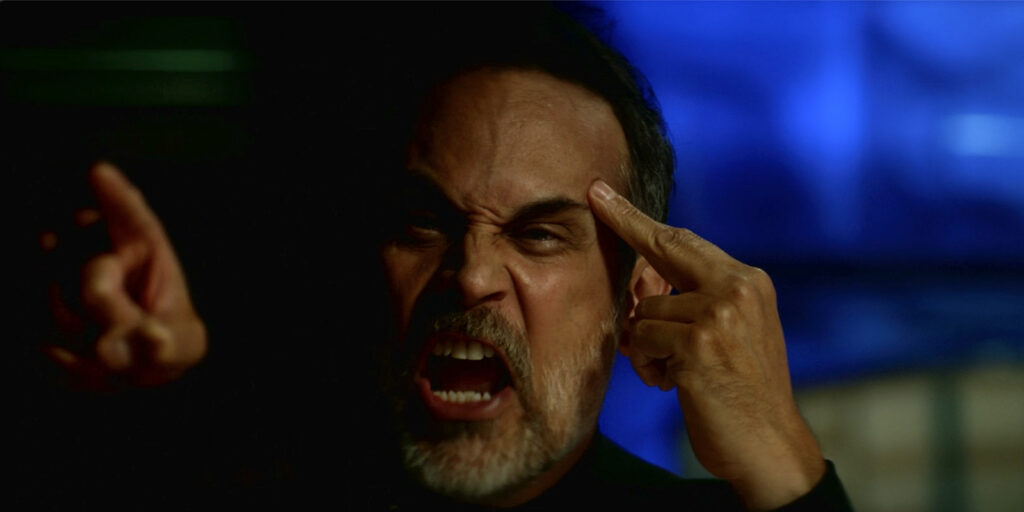 I'm often intrigued by the complaints I read about this season of STAR TREK: PICARD…not because I agree with them but because I find it interesting (and sometimes surprising) to discover what people aren't liking.
This time, two of the biggest complaints I've seen online (other than the ubiquitous "It's too dark!"—which, apparently, is a problem with the streaming service that is being worked on at the source) was that this episode didn't show any of the Worf and Raffi storyline and also that it was too slow at the beginning.
Not cutting away to the Worf/Raffi B-story was more of a feature than a bug. This episode was a "sinking sub" tale, purposefully designed to be self-contained in order for the characters to face their imminent deaths and inner demons knowing that help would no be coming. "The episode "No Win Scenario" was a crucible of concentrated claustrophobia purposefully plotted to increase tension and suspense. Cutting away to another storyline would have given viewers "relief" from that intense isolation and, in fact, worked against the impact of the focused drama.
As for "slowness," I should point out that three of the most beloved episodes of The Next Generation—"The Inner Light," The Measure of a Man," and "Tapestry"—had little-to-no action. Instead, they gave us compelling character development stories that allowed fans a chance to get to know our heroes a little better. And indeed, the fourth episode of Picard's third season, "No Win Scenario" (needs a hyphen!) gave us that same kind of character development.
As I mentioned in my editorial review blog from three weeks ago, Star Trek isn't just about boldly going but also about WHO is boldly going. If we don't care about the characters we're watching, it doesn't much matter how good the story might be. That's one of the reasons I don't particularly love STAR TREK: DISCOVERY. But I am loving ever character on this latest season of Picard.
Of course, there's no official instruction manual telling writers how to successfully to create compelling characters—and CBS Studios has admittedly been hit-and-miss with their various Star Trek series. But one primary ingredient in character development is, y'know, DEVELOPMENT…taking someone from one place to another place (hopefully a better place) and letting viewers watch and participate in the journey along with these characters. And to do this most effectively, a writer must put characters together to play off of, influence, and learn from each other.
And in that, "No Win Scenario" triumphed mightily! Let's take a closer look at the character pairings that paid off most satisfyingly this episode…
Continue reading

"CHARACTER DEVELOPMENT – why "NO WIN SCENARIO" was such a WINNING episode of ST: PICARD! (editorial review)"