(Okay, I admit that Star Trek Beyond is not technically a fan film. But I'm willing to make an exception if you are.)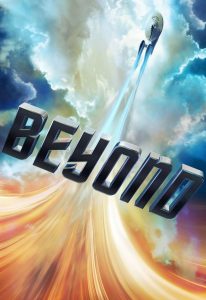 There we were last Friday night, several hundred people all crammed into a room where, 50 years ago, the original Star Trek series was filmed. We were all standing shoulder to shoulder, staring at a large projection screen on which the new trailer of Star Trek Beyond was about to be shown. A short introduction from Simon Pegg was played first, and we saw the new trailer.
After the train wreck that was the first trailer released back in December, this new one was so infinitely better that I could hardly believe it was the same movie. And while I still wasn't completely convinced yet that the new film wouldn't suck, I was now cautiously optimistic.
And then we all got a surprise.
Continue reading "FAN REVIEW of (the first 15 minutes of) STAR TREK BEYOND"