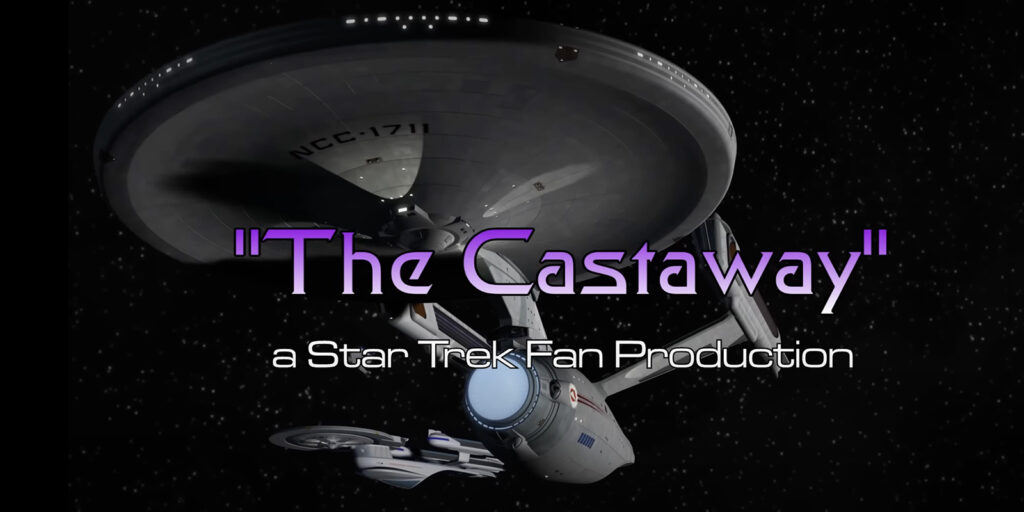 Before there was ever a Fan Film Factor website, I was composing weekly fan film blogs over on the AXANAR website as a "guest writer," just dipping my own toes into this ever-expending ocean of content. And back in August of 2015, with just three completed blogs under my belt, I tackled my first interview with a fan filmmaker (and my first-ever two-part blog) when I chatted with RANDY LANDERS of PROJECT: POTEMKIN.
It seems like such a long time ago!
I don't say that merely because almost seven and a half years have passed since I published that blog. Heck, the Earth is 4.5 billion years old…seven years is nuthin'! Although back then, there was no Axanar lawsuit yet, no fan film guidelines, and Project: Potemkin was the ONLY fan series that Randy was producing from his home in Albany, GA.—with "only" 26 episodes released thus far (they would finish with nearly 40)! Randy had begun the fan series four years prior in 2011 and, by 2015, was knocking out new episodes nearly once a month!
Since then, Randy would move twice—once to Pelham, Alabama and then more recently to Lexington, Kentucky. And wherever he went, he would recruit more actors and production people who wanted to help make Star Trek fan films! It wasn't long before there were way too many folks to limit to just ONE fan series. So POTEMKIN PICTURES went on to launch eleven other fan productions, some one-offs and others releasing multiple films under various "creative groups" including: STARSHIP TRISTAN, STARSHIP DEIMOS, BATTLECRUISER KUPOK, STARSHIP ENDEAVOUR, STARSHIP TRITON, HOSPITAL SHIP MARIES CURIE, STARSHIP ALEXANDER, STARSHIP WEBSTER, STARSHIP CALIBORN, SCOUT SHIP QAB'ELTH, and FIREHAWK.
(You can watch all of their releases from their website.)
Project: Potemkin would release their final epilogue episode, "ROOM SERVICE," in October of 2016, a little over a year after our interview and after moving to Alabama. At least, we all thought it was their final episode. At the beginning of December of 2022 (six years later), a brand NEW episode of Project: Potemkin was released titled "THE CASTAWAY," with former series lead JEFFREY GREEN reprising his role of Captain Alec Grigory—along with a few other familiar faces from Potemkin's original 6-year run. Take a look…
As you can see, the fan film ends with an announcement that Project: Potemkin will be returning in 2023…which will bring the total number of active Potemkin Pictures creative groups back up to five. So expect to see a LOT more fan films!
As if to save me time, Randy Landers was kind enough to post the following behind-the-scenes write-up of the episode onto Facebook, meaning I simply have to copy-paste the following for you…
Continue reading

"PROJECT: POTEMKIN returns with "THE CASTAWAY"!"