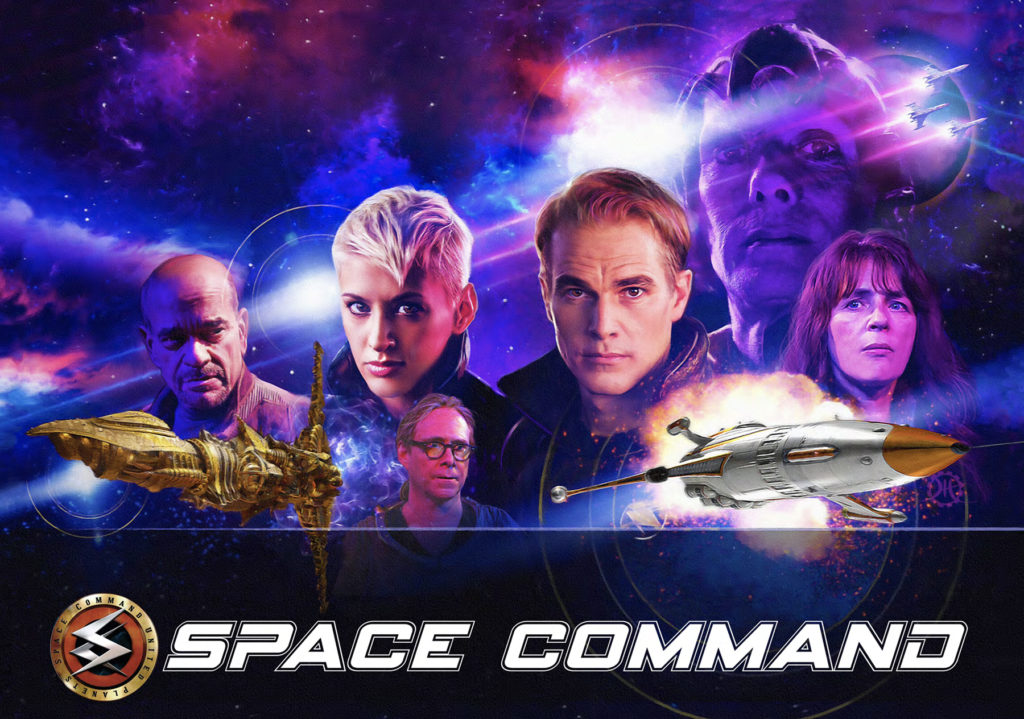 Up until now, MARC ZICREE's original sci-fi epic SPACE COMMAND hasn't had much, if any, difficulty raising crowd-funding donations from fans. But we are currently living in the age of a global pandemic, people are losing their jobs and/or being furloughed, and contributions to fan projects aren't flowing nearly as freely as they used to be.
Space Command got its start waaaaaaay back in 2012 with an early Kickstarter that brought in a staggering $212K from more than 2,000 donors. It then took five years for the project to reach post-production, where a second Kickstarter raised an additional $108K that would help complete the first hour of the 2-hour pilot episode "Redemption."
A third Kickstarter raised $102K more for post-production on the second hour of the pilot. Marc also sold individual $7,500 shares in the venture for supporters looking for a return on investment if/when the series sells. Those shares brought in an additional half million dollars.
A fourth Kickstarter in 2019 raised $86K for production to begin on the first hour of the second 2-hour episode, "Forgiveness." And finally, this past April, a fifth Kickstarter raised $57K to help fund production on the second half of "Forgiveness." Add it all up, and that'a more than $565K in donations and over a million dollars total including investment share sales!
Last month, Space Command launched a sixth Kickstarter to fund the remainder of production on "Forgiveness." Already, the first hour of "Redemption" has been completed and released, and the second hour has been filmed and is nearly complete (it will have more than 900 visual FX shots!). The first hour of "Forgiveness" is filmed and now in post production. And the second hour of "Forgiveness" is ready to film as soon as it's safe to do so and as soon as this sixth Kickstarter reaches its $48K goal.
And therein lies the problem.
Kickstarter's rules say that your campaign needs to set a goal, and if you don't reach that goal—no matter how close you come—you don't get anything, no one's credit card is charged, and the campaign is considered a failure. With only two days to go, the latest Space Command Kickstarter is still $11K short of its $48K goal (a miss of nearly 25%).
While it's not impossible that Space Command can bridge that gap in so short a period of time, the independent sci-fi film project has never had to face such a challenge before. Each of the previous campaigns reached their goals easily and even surpassed them to unlock stretch goals.
But right now, the global economy is in shambles, millions have lost their jobs, and many crowd-funding campaigns are struggling (not just this one). On the other hand, Space Command still has thousands of loyal supporters. So don't count them out completely just yet.
If you want to make a donation, click on the link below…
https://www.kickstarter.com/projects/spacecommand/space-command-episode-4-forgiveness-part-2
And here is the exciting pitch video from MARC SCOTT ZICREE…
Continue reading

"Latest SPACE COMMAND Kickatarter in danger of coming up short!"