For the next 24 hours, every donation to the INTERLUDE GoFundMe will be tripled! The starting point is $11,701. (Yeah, I noticed NCC number hiding in there.) Let's see if we can reach $12,901 by Thursday at midnight!
Click here to donate: https://www.gofundme.com/interlude
I'll be updating this total throughout the day.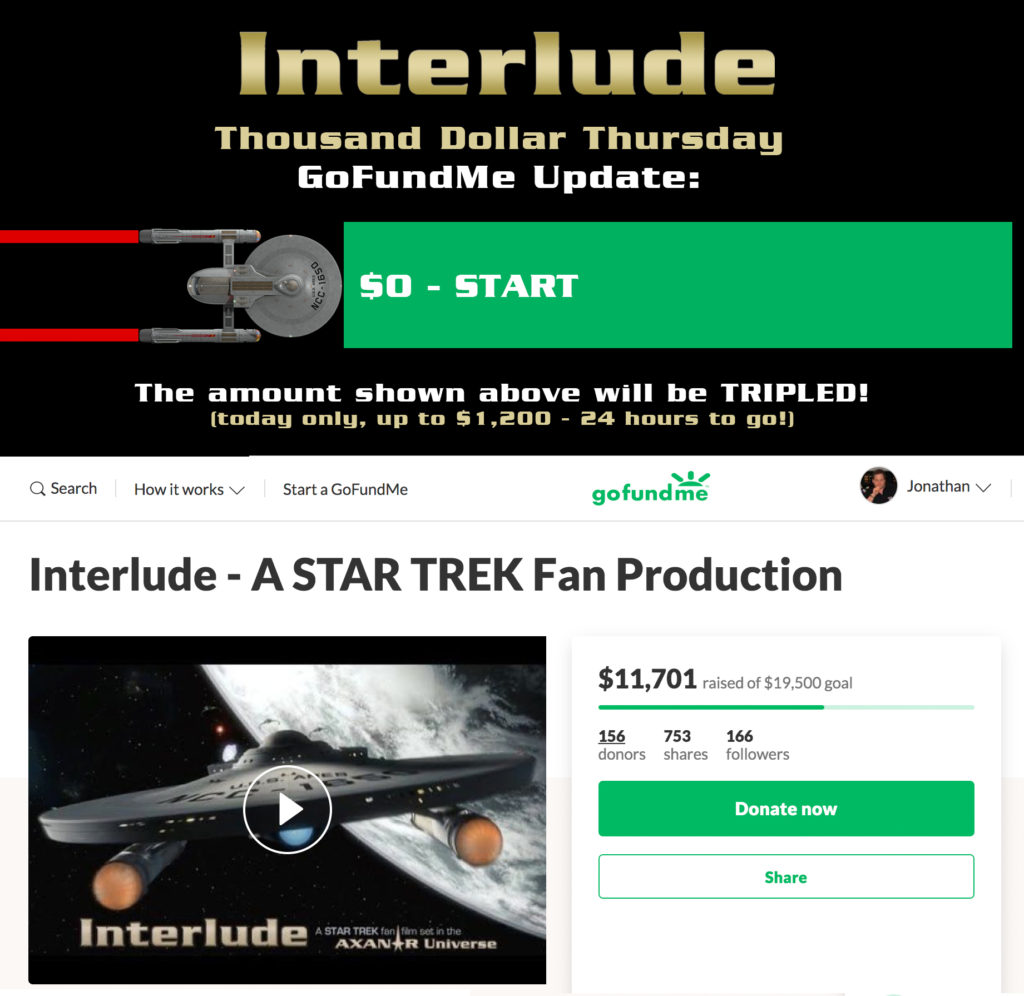 ---
I went to sleep 6 hours ago and woke up to discover we're nearly halfway to our $1200 ceiling already! Take a look…
Continue reading

"And so it begins…THOUSAND DOLLAR THURSDAY!"