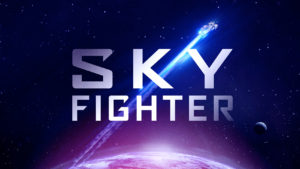 I get a lot of requests to cover  crowd-funding campaigns for fan films here on this blog.  Many of those requests I politely decline because the projects have no connection to Star Trek, which is where I focus most of my attention.
So why did I decide to feature a non-Star Trek fan project like SKY FIGHTER?  Well, there actually is a connection to both Star Trek and Trek fan films.  First, show-runner LUKAS KENDALL produced many of the Star Trek music compilations on CD over the years.  And second, Lukas is a close friend of ROBERT MEYER BURNETT and tapped him to edit the final Sky Fighter short film.  Rob, as many of you know, was the editor of the highly popular Prelude to Axanar fan film and was, until recently, slated to direct the remaining two episodes of the Axanar trilogy.
But that wasn't the only thing that intrigued me enough to want to bring this new Indiegogo campaign to your attention.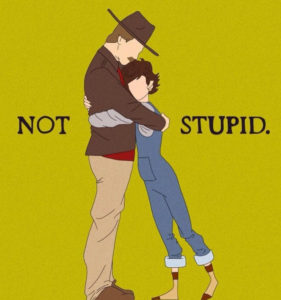 The first thing I noticed about the campaign was the tongue-in-cheek humor.  While some projects take a somewhat light tone here and there, this one is going all-in with comedy.  Lukas even calls himself "a highly qualified un-qualified person" and makes sure to mention that "I am not stupid!"  He even included an illustration to hammer home that point…
Also really funny were some of the perks.  Most of them are serious items of some value, but a few were eye-popping in their obvious outrageousness…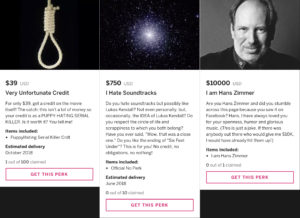 But it wasn't just the humor that got my attention.  Lukas also made the unusual decision to post his entire script for the short film for all to read (rather than keeping it secret, as most productions to).  And it's definitely worth reading, folks—I was very impressed.
Also, the short film is a "proof-of-concept" that will apparently lead to a full-length feature…and there is already an offer on the table!
And last but not least, this $25,000 Indiegogo is an all-or-nothing Fixed Goal campaign…meaning it either makes the goal or the production gets nothing (which is usually the caae for Kickstarter).
Fortunately, Lukas has managed to generate almost $9,000 (as I type this) from nearly 100 backers with 23 days still to go.  Needless to say, I asked him about that early success straight away when we chatted…
Continue reading "Get on board the SKY FIGHTER Indiegogo! (interview with LUKAS KENDALL)"