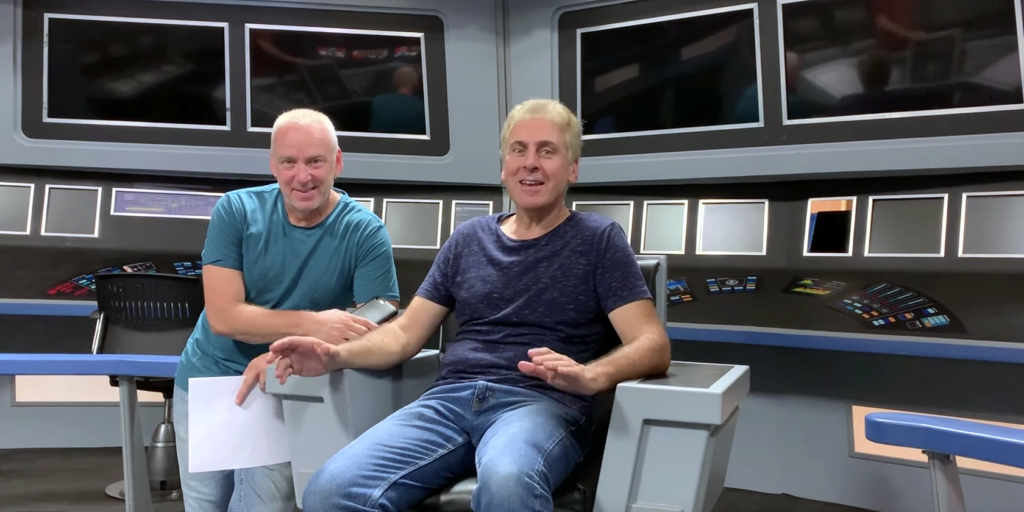 I'm sure some folks are thinking, "For the love of Spock, Lane! ANOTHER update on AXANAR??? Just make the damn movie already!"
Actually, one of my readers posted a comment last week during the previous Axanar update, asking the following question: "Isn't the finished product the important thing?" Well, yes and no…
Obviously, we all want a really awesome Axanar fan film—so the finished product is certainly an important thing. But so is the JOURNEY in getting there.
It's been a long road, getting from there to here with Axanar. A lot of time, money (!!!), and patience has gone into this project…along with copious amounts of hard work, support, team effort, and faith in the dream against all odds. Axafans and Axanerds have been waiting years for the moment when production finally begins again…ever since the lawsuit shut everything down six weeks before cameras were set to start rolling in February of 2016.
But now all the hard work, patience, and planning is coming together. This is where the fun begins, Saavik.
So please indulge me if I get caught up in the excitement. And for anyone wondering why I don't give this sort of coverage to other fan productions—I actually do…when they have it. I've covered pre-release updates on Temporal Anomaly, First Frontier, The Romulan War, The Holy Core, The Constar Chronicles, and other fan projects, each using information, interviews, photos and footage they supplied to me. It just so happens that ALEC PETERS is posting a LOT of content and updates these past few weeks… so I cover it!
(I'll also be features Interlude updates over the coming weeks and months, as I can supply myself with lots of content, too.)
source:
https://www.uldiving.com/ live roulette australia
Anyway, this week's Axanar Production Update is a quick and energetic 10-minute video that features Alec talking with Axanar director PAUL JENKINS. Some folks wondered if Paul had walked away from the project because his name wasn't included in the recent Axanar press coverage that made it to some news outlets in the Atlanta area. But that was only a small oversight. Paul is still very much involved, and his enthusiasm for the project and his camaraderie with Alec are very evident in the video.
See for yourself…