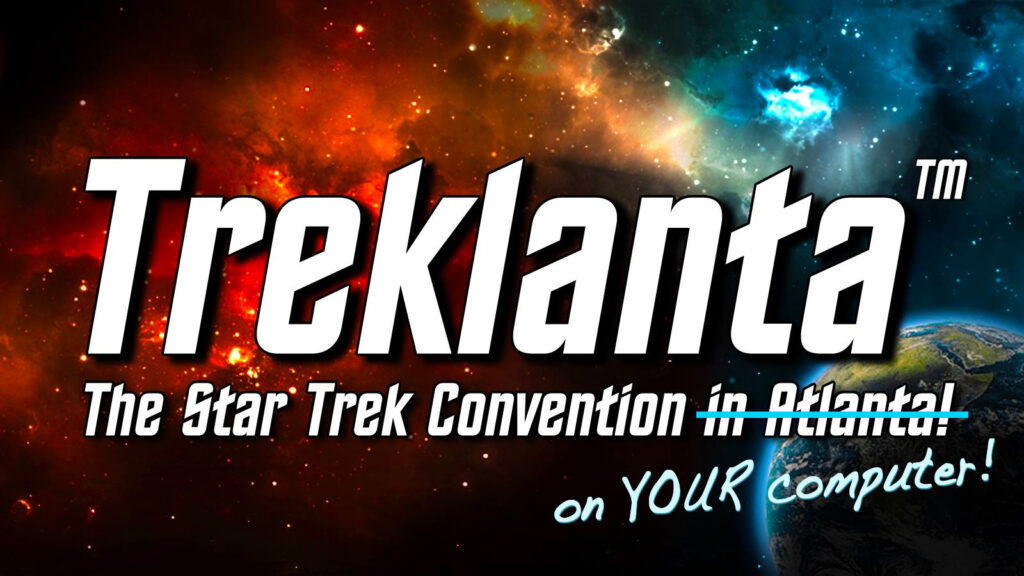 Believe it or not, the Star Trek fan film community DOES have its own convention every year…or at least it did until COVID shut down the entire world in 2020!
Granted, TREKLANTA isn't only a fan film convention. Since 2011, ERIC L. WATTS, Founder and Chairman of the the Treklanta mini-con (originally called TrekTrax), has invited a wide range of guests over the years that's included a wealth of Star Trek and sci-fi veteran actors, authors, and production people…along with other fine folks whom fans have always enjoyed seeing and meeting.
But Treklanta is also the convention that Star Trek fan filmmakers call "home." For the past half-decade, Treklanta has presented the annual BJO AWARDS—the only competition devoted exclusively to recognizing and honoring Star Trek fan films. It's the closest thing we have to the Oscars (only "Oscar" is now the woman who saved Star Trek from cancellation with a giant letter-writing campaign back in the 1960s!).
Sadly, Treklanta didn't happen at all last year because of the pandemic. And because this mini-con is typically funded with revenue from the previous year's event, there wasn't enough in the coffers to entirely finance an in-person Treklanta this year. Fortunately, fifteen months of quarantining has taught fans that the show CAN go on—and you don't even have to leave your house!
Ladies and Gentlemen, welcome to Treklanta™ on the Holodeck!
This year's Treklanta event will be a full day of FREE virtual panels beginning at 10:00 a.m. Eastern Time and going straight through till 10:00 p.m. THIS SATURDAY (August 7, 2021). All of the panels will be accessible via Google Meet at the following link:
https://meet.google.com/nxm-nnmz-ppf?fbclid=IwAR3FltmbCZgHPr-tjK5-hI-n_BXCSu1KvVl3kXOgVKifMPWMlx3qzc68eFI
The only requirement is that you have a Google/Gmail account to participate in the online events. And what if you don't? Well, creating a free Google account is free and easy and doesn't take very long. And you never have to use the Google account again if you don't want to. But aside from that one requirement, Treklanta™ on the Holodeck is open to anyone at anytime during the day on Saturday. Start watching a panel, stick around for bit, ask a question or two, leave, come back, or just keep the link open all day long. It's the easiest convention you've ever stayed home for!
Here's the schedule of events (including a Fan Film "Power Panel" at 7:00 p.m. Eastern Time that you will NOT want to miss!)…
Continue reading

"TREKLANTA is back, baby…and this year, it's VIRTUAL!!!"