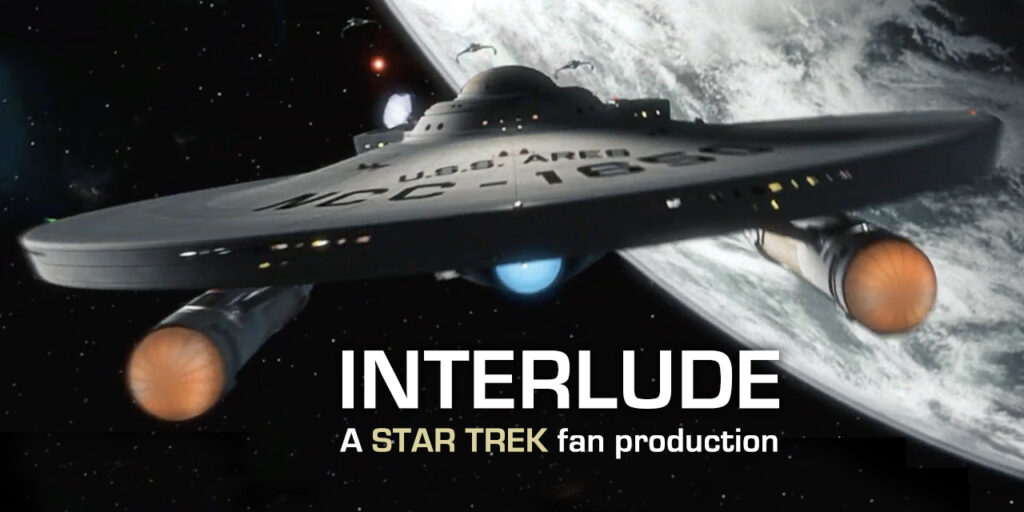 (I know you wanna see INTERLUDE! Feel free to scroll down to the bottom of this web page, then come back to read the full blog entry.)
---
I was a fan of AXANAR even before the launch of their first Kickstarter campaign back in early 2014. And when PRELUDE TO AXANAR was released that summer, I was ecstatic. There had never been any fan film like this one, and it FELT like the Star Trek I had grown up with…something I couldn't say about the newest Trek movie releases from Paramount and (later) television releases from CBS.
Later that summer, I jumped at the chance to volunteer to help pack and ship perks to donors (of which I was one, of course), and I got to know ALEC PETERS, DIANA KINGSBURY, ROBERT MEYER BURNETT, and a bunch of other folks involved with the production. Heck, I even joined the gang along with RICHARD HATCH (may he rest in peace) at a P.F. Chang's in Long Beach after a convention for an awesome dinner experience.
By 2015, I was writing weekly "Fan Film Friday" blogs for the Axanar website about other Trek fan films…something that led to the creation of Fan Film Factor half a year later. Fan films in general, and Axanar in particular, had quickly become a major part of my life as a Trek fan.
Interlude was born in stages, but I can trace its initial origin back to June of 2017 when I was reading Alec's new 2-part Axanar script. The legal settlement with CBS and Paramount forced him to trim the full-length movie script down to two 15-minute segments that would be filmed in the same mock documentary style as Prelude.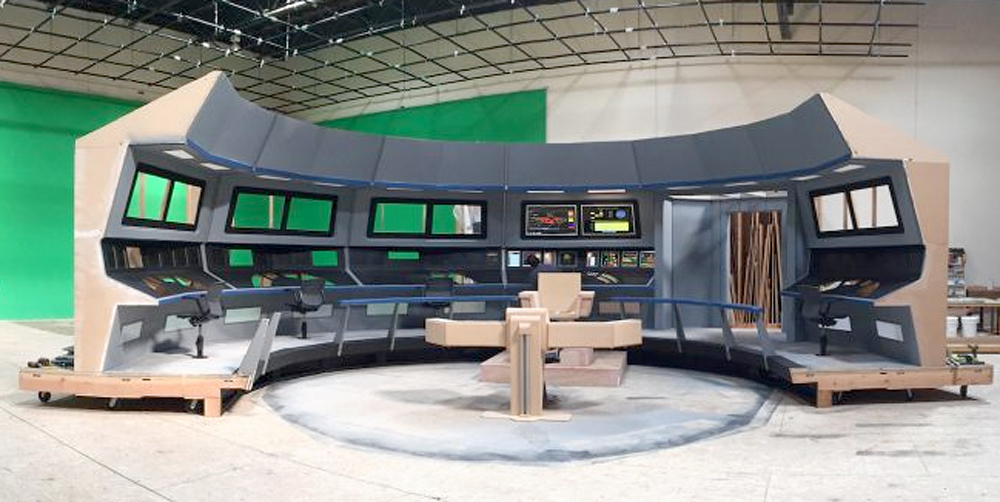 By this point, the amazing half-completed bridge set was being packed up and moved cross-country from southern California to Georgia, and I was looking forward to seeing how bridge scenes would be incorporated into the "mockumentary" format. But to my shock and horror, there were NO bridge scenes in Alec's new script…only the same "talking heads" dialog and VFX as there was in Prelude. Huh?
What I didn't know at the time was that Alec had purposefully left out any bridge scenes because he wasn't certain whether he'd be able to raise the funds to complete the set. However, not knowing why there weren't any bridge scenes, I mistakenly assumed Alec just felt like he couldn't squeeze them in and still tell the story properly. So as a way of demonstrating that it was possible to have bridge scenes, I wrote a new version of the script…what I call my "alt-Axanar" script. Alec won't be using it (he's fine with his own version), but someday after the two Axanar sequels are released, I'll publish it here on the blog just for fun.
Continue reading

"Presenting INTERLUDE – a Star Trek fan film in the AXANAR Universe!"