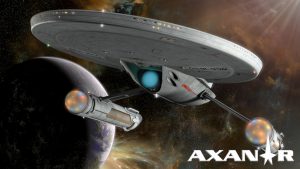 Did you hear the fireworks last Friday afternoon? If you were in the Central District Federal Courthouse of the 9th Circuit, you might have!
As expected, both the Axanar defense team at Winston & Strawn and the CBS/Paramount legal team at Loeb & Loeb filed their brief supplements to their recent 60-page Joint Stipulation document to compel discovery that was filed on September 29th.  The deadline for adding anything to the original filing was the end of business last Friday, and things came right down to the wire!
Y'see, both sides wanted to get the last word in, so each waited as long as possible to file their supplemental memorandum.  But in the end, Winston & Strawn waited just a teensy bit longer and managed to adjust their filing slightly to address a couple of the points that the plaintiffs included in their supplement.
Continue reading "Bombshells begin in discovery phase of AXANAR lawsuit! (Part 1)"