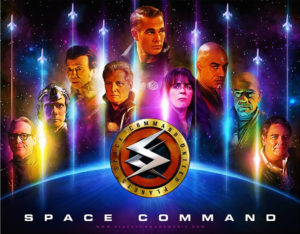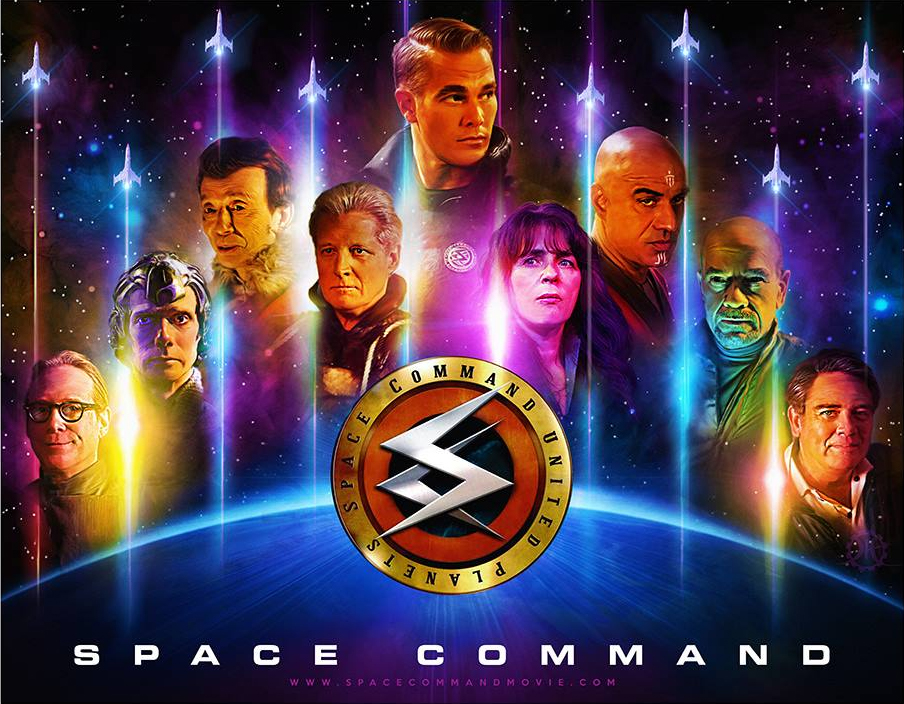 Yep!  Just six days ago, I was asking if the SPACE COMMAND Kickstarter could make it over $80,000 (they were less than $7,000 away from that second stretch goal).  Now, with only 11 hours left, they've just crossed the $100,000 mark.
This means that fans now get to see a third trailer for the project (see below), and that the project will fund at least HALF of the 2-hour pilot episode…with funds to spare!  And if they manage to hit $130,000 before the end of the Kickstarter tonight, that'll fund post production for an additional half hour.
Already, scenes have been filmed for the first SIX HOURS of Space Command, which is half of the complete initial season.  Those three 2-hour stories—"Redemption," "Forgiveness," and "The Great Solar War"—feature such notable genre actors as Doug Jones, Bob Picardo, Mira Furlan, Bill Mumy, Bruce Boxleitner, John Hennigan, Faran Tahir, James Hong, Mike Harney…as well as their worldwide talent search winners Ethan McDowell and Bryan McClure!
And now, here's a few words from show-runner MARC SCOTT ZICREE…
---
We're now moving full speed with our line producer, VFX artists and the rest of our team working on AMAZING scenes and sequences.  
Within the next few months, you'll have the first half-hour of our two-hour pilot in hand, and then it's on to the rest!
If you want to see a FULL SCENE, here's a wonderful encounter between Synthetic human Dor Neven (Doug Jones) and mining foreman Yusef Sekander (Robert Picardo) in Yusef's quarters in the mining facility on Ceres in the asteroid belt!
The entire time with Space Command, there's never been a network or studio making it happen – it's been all of us willing this into existence and making it happen.
As I say often, compassion and love can be a counterweight to all the hatred and chaos in the world; they can make a present a future worth living in for ourselves and our children and our grandchildren. 
 It's up to us to make that world, and that universe.
That's what Space Command is all about, and it's what I've dedicated my life to, in my work and in my life. Thanks for your faith and for staying the course. 
The next few months will be simply phenomenal.
All good thoughts your way, as ever,
 Marc
(You've got until 10:00 pm PST tonight!)
And now, here is the third trailer, and the first to feature a look at the characters played by  Faran Tahir (the captain of the USS Kelvin) and James Hong (Big Trouble in Little China)…