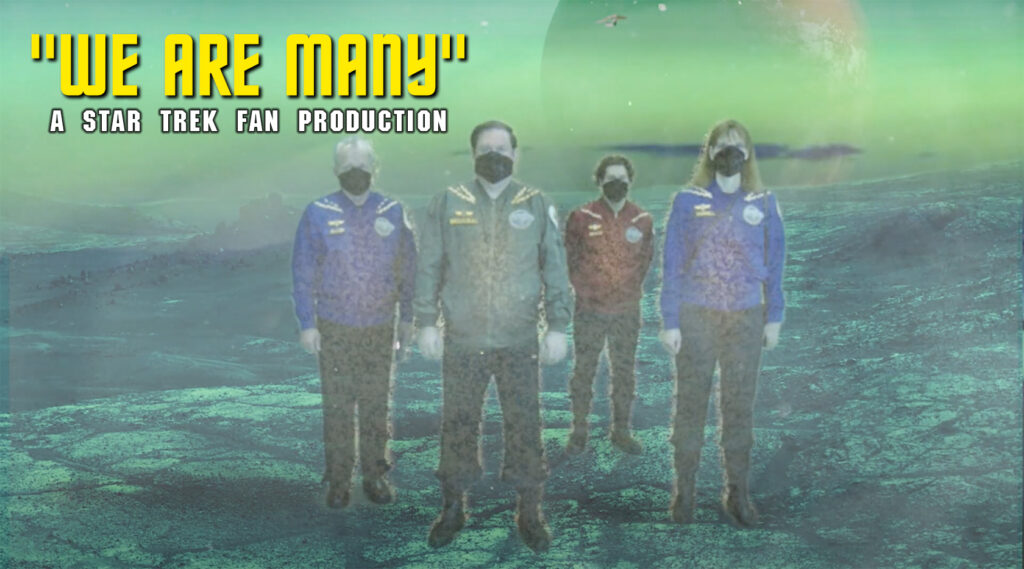 Over the last half-decade, the cast and crew of the fan series DREADNOUGHT DOMINION have served up a steady and consistent meal of ten fan films ranging in length from short vignettes up to full episodes 22 minutes in length. This is particularly impressive considering that the two show-runners, GARY DAVIS and RANDY WRENN, live in Ohio and North Carolina, respectively, and they film at NEUTRAL ZONE STUDIOS in Kingsland, Georgia with many cast and crew members from out of state, as well.
Last month, Dreadnought Dominion released their longest production yet, taking the full half-hour allowed by the fan film guidelines. Titled "We Are Many," their latest fan film was written by Randy and co-directed by Randy and Gary together. The episode has a very "classic" TOS Star Trek feel to it, complete with red-shirted crew members you've never seen before playing a major part in the storyline. But before I spoil it, why don't you just take a look for yourself…
There's much to like there, and some definite things I wanted to ask Gary Davis about…specifically those really cool-looking landing party jackets. I totally want one now!
Anyway, I reached out to Gary, and he had a lot to say—and not only about the jackets. Let's go to the chat…
---
JONATHAN – Okay, Gary, how can I get one of those amazing landing party jackets???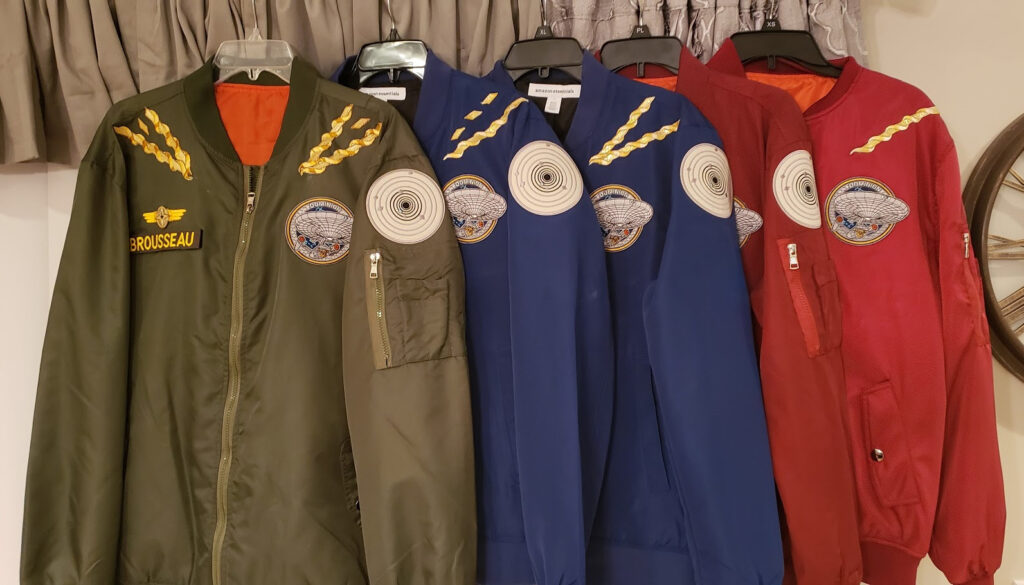 GARY – Haha! Okay, I'll share. We've got nothing to hide. I actually wracked my brain trying to design a landing party jacket that was functional, looked good, and didn't break the bank! I made them myself with jackets from Amazon in the colors I needed. Here's links for those…
Continue reading

"DREADNOUGHT DOMINION's "We Are Many" features awesome landing party jackets! (interview with GARY DAVIS)"