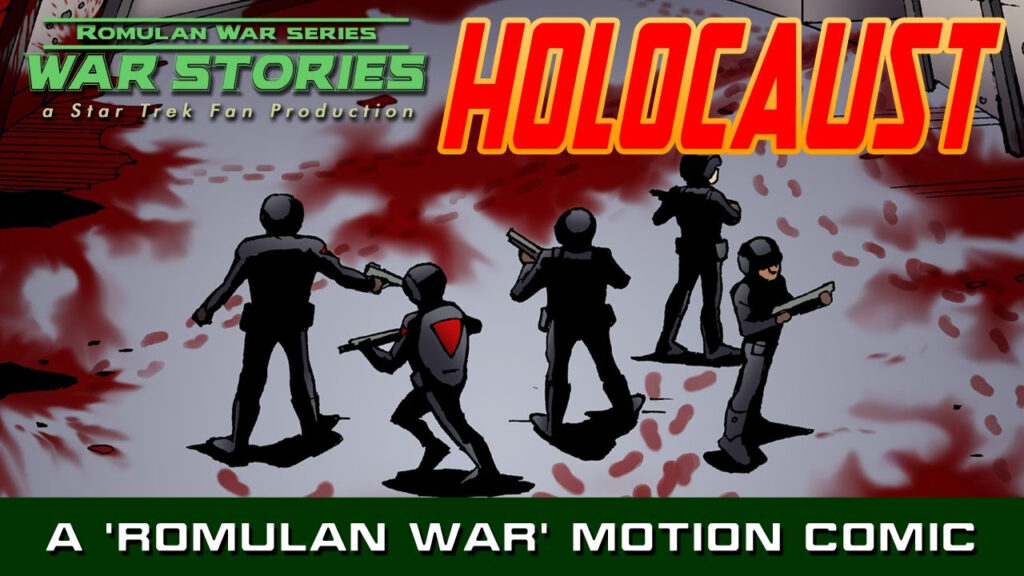 One of the biggest challenges right now for fan films (and Hollywood itself) is the global pandemic. And while COVID-19 hasn't completely stopped production of either fan films or the larger entertainment industry itself, it has made shooting such projects much more challenging, somewhat more limited in scope and flexibility, and in a number of cases, more expensive due to the need to provide PPD and sanitizer and other mitigations for infection among the actors and crew.
So what's the alternative?
Well, the most obvious answer is to do an audio drama. After all, voice-actors don't need to be together in one place; they can record their lines at home or in a studio sound booth one at a time. And indeed, there have been Star Trek audio dramas of varying quality for many, many years. But they typically appear on YouTube with either one or a slideshow of still images. They're meant to be listened to, not watched. So what if you want to create something for fans to see as well as hear during the pandemic?
Beginning in the middle of last year, several resourceful Trekkers began producing what I've decided to call "fandemic" films. These were fan films showing characters mainly in single shots, so that the actors would not have to be close to each other. Many (but not all) of these stories featured Starfleet officers talking to each other via subspace—like cosmic Zoom or FaceTime calls—with footage the actors recorded in their own homes.
But now fan filmmaker MARK NACCARATO has come up with a new idea for socially-distanced fan films which he calls a "motion comic." There have actually been a few "proto" motion comics released prior to this, most notably a series of AXANAR COMICS (like this one) from creator TREY McELWAIN, where still artwork of a comic that he wrote and had an artist illustrate are presented one panel at a time with pans and zooms along with a narrator reading the captions out loud, sound effects, and music.
But Mark has taken things a step further. Although Mark also has voice-over narration (performed by KYLE GEARY) plus sound FX and music, his comic artwork isn't merely still images with pans and zooms. Mark brought in an animator to actually MOVE the artwork.
Granted, it isn't full animation like Star Trek: Lower Decks because Mark doesn't have hundreds of thousands of dollars to spend. So the movement is simple, but still clever enough to provide a visually engaging viewing experience. Take a look…
The "Holocaust" comic book itself (without the animation) was initially published back in April of 2019 as the first of two such comics in Mark's THE ROMULAN WAR: WAR STORIES anthology of tales with art by YUDHI SURYO and colors by ULULL AZM. You can read the original pure comic version of "Holocaust" here. And you can read the other comic, "Intruders," here.
Continue reading

"THE ROMULAN WAR presents a new MOTION COMIC Star Trek fan film: HOLOCAUST! (interview with MARK NACCARATO)"