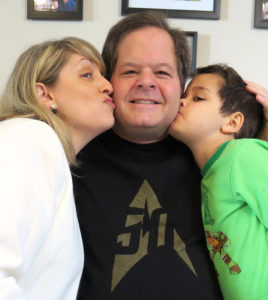 Yeah, totally self-indulgent, but it is my blog and my birthday, so please cut me a little slack.
Earlier this morning, I got one of my first birthday wishes e-mailed from a friend of mine in the U.K.  Apparently, in the European style, today's date would be written as 17/01.  THAT EXPLAINS SO MUCH!!!  (And the embarrassing part: in five decades, I never noticed that before!)
So on my big FIVE-OH birthday (which CBS was nice enough to design a logo for!), I would like to thank my amazing family for putting up with me blogging all the time.  And I want to thank all of you for reading what I write.  Even if you don't agree with me all the time, it's still fun to know that I'm not just shouting out into an empty vacuum.