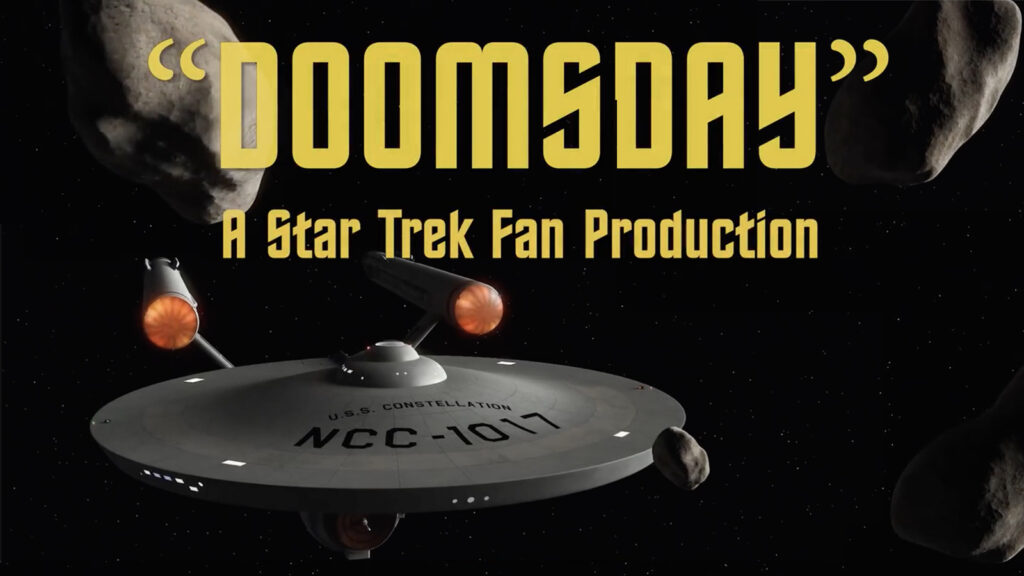 NEUTRAL ZONE STUDIOS in Kingsland, GA is the only place on the planet where fans can shoot TOS-era Star Trek fan films on a full range of TOS-era sets including the bridge, engineering, sickbay, briefing room, transporter room, auxiliary control, captain's quarters, turbolift, and a full range of corridors. WARP 66 STUDIOS in Arkansas has some, but not all, of these sets for fans to film on. And while JAMES CAWLEY's TOS sets in upstate New York feature all of the rooms listed above, his sets are now an official licensed tour and are no longer available for shooting fan films.
Originally, STARSHIP FARRAGUT and STAR TREK CONTINUES were shot on these sets in Kingsland. After STC wrapped in 2018, VIC MIGNOGNA sold the sets to RAY TESI, who then opened them up to any fan film or series that wished to use them—including DREADNOUGHT DOMINION, the AVALON UNIVERSE, CONSTAR, LET OLD WRINKLES COME, TO HAVE BOLDLY GONE, and a bunch of others.
But Ray Tesi and Neutral Zone Studios also have their own fanthology series called TALES FROM THE NEUTRAL ZONE. Their first episode, THE LOOKING GLASS, was released in June of 2019 and has had about 28K views on YouTube so far. Their second episode, ENDOSYMBIOSIS, was hit YouTube in February 2021 and is currently over 15K views.
Their third release, DOOMSDAY, premiered just last month on April 5 ("First Contact Day") and is already up to a staggering 81K views!!! Why the immediate popularity? Well, it could have something to do with the telling of the long-speculated tale of how Commodore Matt Decker and the crew of the U.S.S. Constellation first encountered the Planet Killer device and wound up the way Kirk and the Enterprise crew found them at the beginning of the TOS episode "The Doomsday Machine." Take a look…
No too shabby, huh?
One of the most intriguing aspects of this fan film isn't simply what went on in front of the camera but also who was standing behind it. Fan filmmaker JOSHUA MCHAEL IRWIN (who is also a professional filmmaker) is based in Arkansas and typically shoots his Avalon Universe productions at WARP 66 Studios. He did film Avalon's first release, GHOST SHIP, at Neutral Zone, and he later shot their 2021 release COSMIC STREAM there, as well. And although Josh was the director of photography for INTERLUDE (filmed at ARES STUDIOS in Lawrenceville, GA), nobody in the fan film world ever associated Josh with Tales From the Neutral Zone.
Until now, that is.
Josh served as director, DP, and film editor for Doomsday while Ray served as executive producer. Apparently, that was a winning combination, as the film has proved extremely popular on YouTube.
So how did this pairing happen? And what went into the production of this new fan film? I decided to interview both Ray and Josh together…
Continue reading

"DOOMSDAY quickly becomes the most popular TALE FROM THE NEUTRAL ZONE! (interview with RAY TESI and JOSH IRWIN, part 1)"