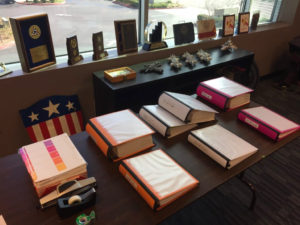 Last week, when I posted my blog editorial about Carlos Pedraza getting banned from Axacon, there were a LOT of comments posted.  One of them was a an impassioned post from ALEC PETERS himself, discussing Carlos' obsession with both Alec and the Axanar Productions finances.  Alec's post began with this…
I seriously considered telling Carlos to come to Atlanta and sit down and go through the detailed finances with me. I would even pay for my accountant from highly respected accounting firm Frazier and Deter to be there. But you know, it won't change Carlos' mind, and he would still twist it to serve his agenda. Facts don't matter to him. He will lie, manipulate and twist anything as he has done for almost three years.
Alec ended with…
Just about anyone in the Axanar world, especially donors, are more than welcome to Axacon, which is meant to be a celebration of Axanar and our fans. And frankly, I would probably sit down with anyone to review our finances in detail and share everything if I was asked. But not Carlos. He and his minions have made up their minds and only the facts that support their world view will be accepted.
I replied—as I often do—with a short, humorous little comment:
Hey, why not schedule a panel to show the full Axanar financials to everyone except the detractors? You could project them onto the big screen in the panel room! 🙂
I actually wasn't serious, but Alec wrote me back and said that he LOVED the idea!  Now he just needed to figure out how to do it…
Continue reading "Full AXANAR FINANCIALS to be shown to attendees during AXACON! (interview with ALEC PETERS)"