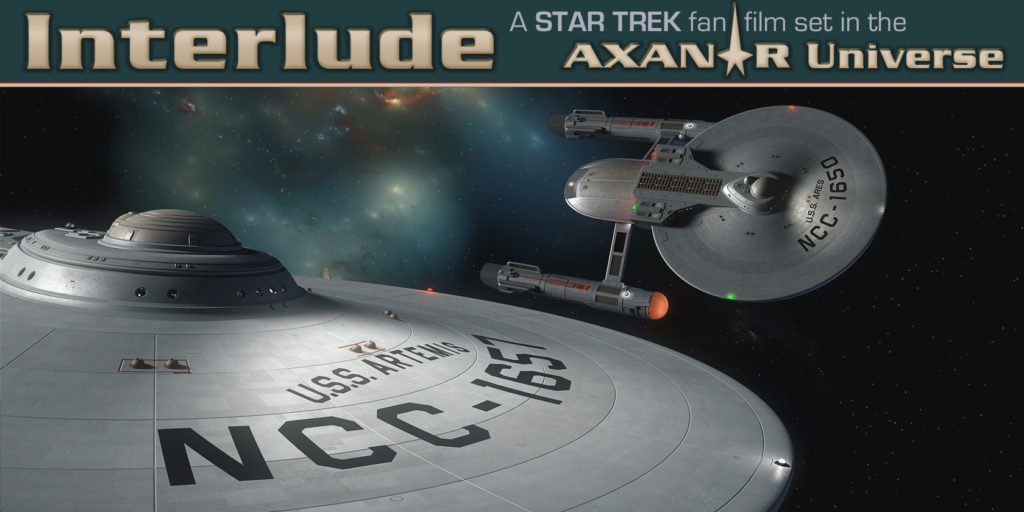 The crowd-funder for my fan film INTERLUDE goes live next week, and this is my last chance to share the details of the budget, explaining the goal of…
$19,500
…(a slight increase over the estimate in my previous blog from three weeks ago because a few things have changed).
Before I begin, let me state for the record that this budget was compiled by me based on input from a number of sources, including my directors VICTORIA FOX and JOSH IRWIN along with several other people whom I trust. But the final numbers and estimates were mine because, as executive producer, I am the guy responsible for raising the money, explaining to you how we are going to utilize it, and ultimately writing the checks from the money we raise.
So is this budget 100% perfect? Probably not. Some things might end up costing less, some will cost more, and probably a bunch of things we haven't even thought of will suddenly pop up out of nowhere. If we come up short, we'll need to figure out ways to trim things. For that reason, I've "erred on the side of caution" and created my budget to assume costs on the high side. That way, if we don't make our goal, we'll hopefully still have enough to make a decent fan film by streamlining and trimming things from the budget.
And what if we go over our goal? Well, if there's enough left over, perhaps we take the surplus and mail out some extra patches to our donors as a thank you gift. Maybe we can afford something even nicer than a patch. Maybe we can afford something even nicer than a patch. We'll see. If there's a lot left over, it goes into a bank account to be reserved for a future Axanar Universe fan film from me or another Axanar fan.
One place the funds do NOT go is to Axanar Productions to help ALEC PETERS in any way to make his Axanar sequels. That would, according to Alec himself, violate his settlement agreement with CBS and Paramount. This includes giving him any of our uniforms to use for his shoot. (Amusingly, he can loan some of his uniforms to us, but not vice-versa. Even though that sounds odd, it's the legally prudent thing to do.)
And now, let's take a deep-dive into our budget…
Continue reading

"The REVISED BUDGET for my fan film INTERLUDE!"