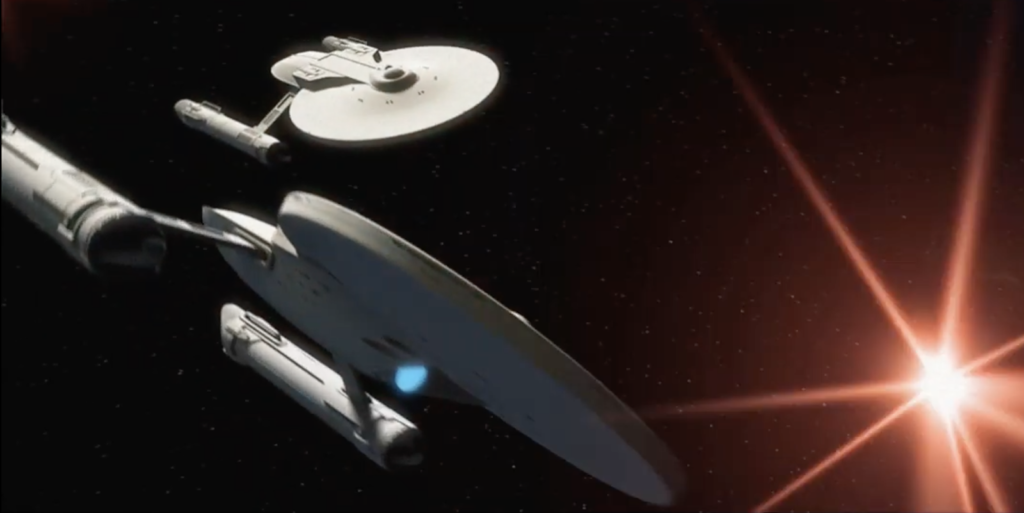 First, a quick update on the GoFundMe campaign for the INTERLUDE fan film. Since Monday's blog, we've gained over $400 (2% closer to our goal of $19,500) for a current total of $8,331. We've also crossed the 100 backer threshold (currently at 109). So steady as she goes…!
As I say each time, if you haven't donated yet, or if you'd just be willing to help spread the word, here's the link:
https://www.gofundme.com/interlude
---
This is the first in a series of three weekly blogs I'll be posting about the opening VFX sequence for my fan film Interlude and how it went from an idea in my head to looking like this…
When I first set out to raise money to make Interlude, I knew I needed to show something. Obviously, without costumes or a cast, we couldn't shoot any actual footage. Of course I'd feature the creative people involved, but doesn't typically create high excitement unless some of those people are Star Trek celebrities (which fan filmmakers can no longer use). So what's left? Well, VFX, of course!
I spoke to my CGI guy, LEWIS ANDERSON (a pseudonym my friend is using) and asked if he'd be willing to churn out a quick visual effects sequence from my script to show what Interlude might look like. "Sure," he said. "Shoot me over the script, and let me take a look at what you're thinking."
Easy-peasy. I sent him the full script, but highlighted the opening scene…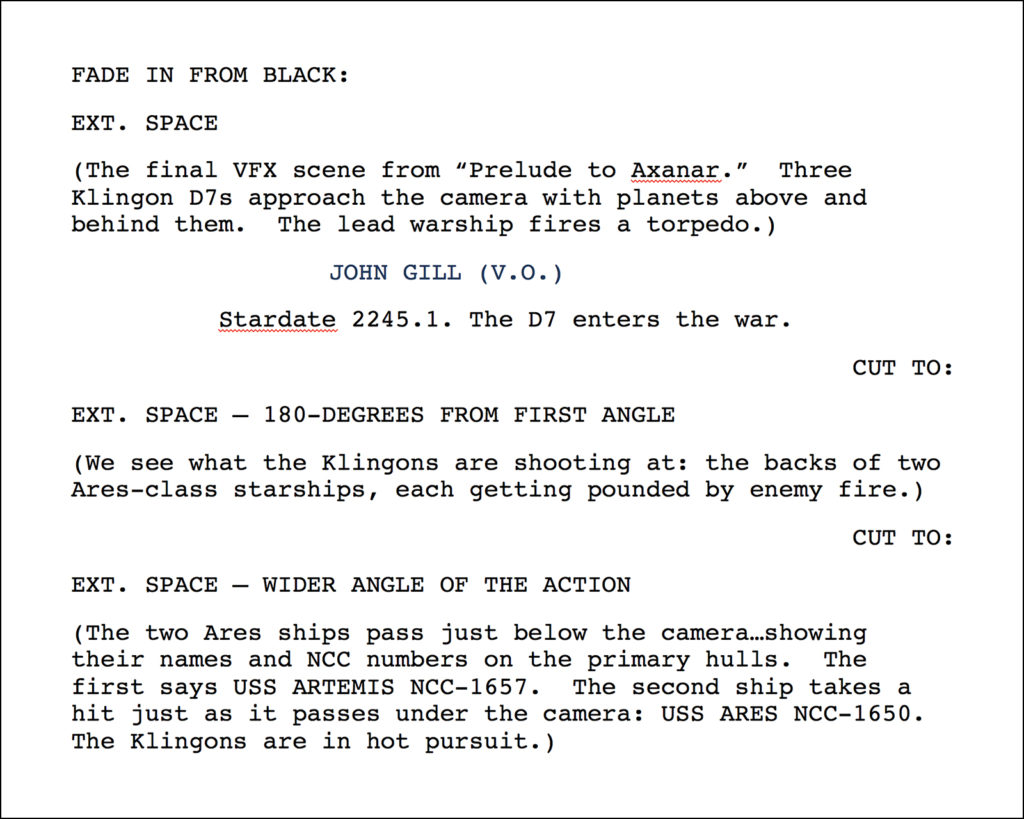 After receiving it, Lewis messaged me back: "Shouldn't be a problem, Jon. Do you have anything storyboarded?"
As a matter of fact, I did! I actually had FOUR different storyboards!!!
The first wasn't actually a storyboard so much as a more detailed description of the sequence that I had written up for my comic book artist, DANIEL FU, when I decided (a year earlier) to turn this script into a one-shot AXANAR comic book called "Stardate 2245.1" . The description I wrote up for Daniel was divided into three comic book panels and looked like this…
Continue reading

"INTERLUDE intro: "getting from there to here" – Previs and VFX!"