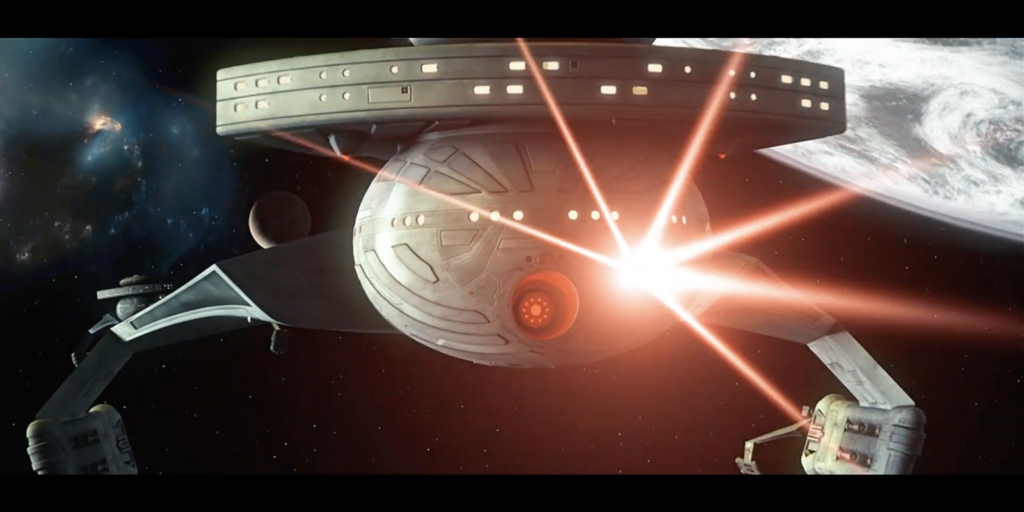 And this is why I'm not a video editor!
But before I begin publicly admitting my embarrassment, let me first say how excited and encouraged I am to see so much support for my Axanar Universe fan film INTERLUDE. After just 24 hours, we'd already made it an amazing 1/8 of the way to our $19,500 goal…with new donations popping up every few hours. So THANK YOU!
If you haven't donated yet and would like to, here's the link:
https://www.gofundme.com/interlude
So let me tell you a little bit about my experience as a filmmaker…
And there it was. I'm not an accomplished editor or VFX artist; I can't compose music; I don't know lighting; and I'm working my way up to"novice" when it comes to video cameras and the latest technology. Fortunately, I have some amazing people who DO know this stuff backwards and forwards, and I'm more than happy to find them some money to produce a film and then just get out of their way and let them work their magic.
However, when it came to creating the "ask" video for Interlude, I didn't feel comfortable requesting or expecting too much free work just yet. Oh sure, LEWIS ANDERSON created the awesome CGI render of the opening VFX sequence, MARK EDWARD LEWIS added the sound effects, KEVIN CROXTON composed the music, and Mark did the sound mixing. Those 19 seconds were a true team effort.
But the other 12 minutes and 16 seconds of the ask video were all me, my Canon G3X camera, and my Mac. And as I said, I'm not exactly an accomplished expert, and I don't have the high-end editing software (nor did I have time to learn it). So I just did my best to record footage and assemble the video using the "Happy Meal" of Mac film editing applications: iMovie.
Considering my limited experience and abilities, and also the short amount of time I had to complete everything, the 13-minute ask video and the 1-minute Interlude "commercial" came out fairly decently. Lots of people agreed…even a few detractors, if you can believe it. But those same detractors were all too eager to point out how disappointed they were that Interlude would have a standard HD aspect resolution of 16:9 instead of the wider screen cinemascope aspect ratio of 2:39.1 that Prelude to Axanar was shot in.
Then, two days after I'd launched the GoFundMe with the "ask" video that I was so proud of, my CGI guy messengered me to ask why I cropped his cinemascope VFX footage down to 16:9?
To quote the great Scooby Doo: "R'uh R'oh!"
Continue reading

"A whole new DIMENSION to my fan film INTERLUDE!"