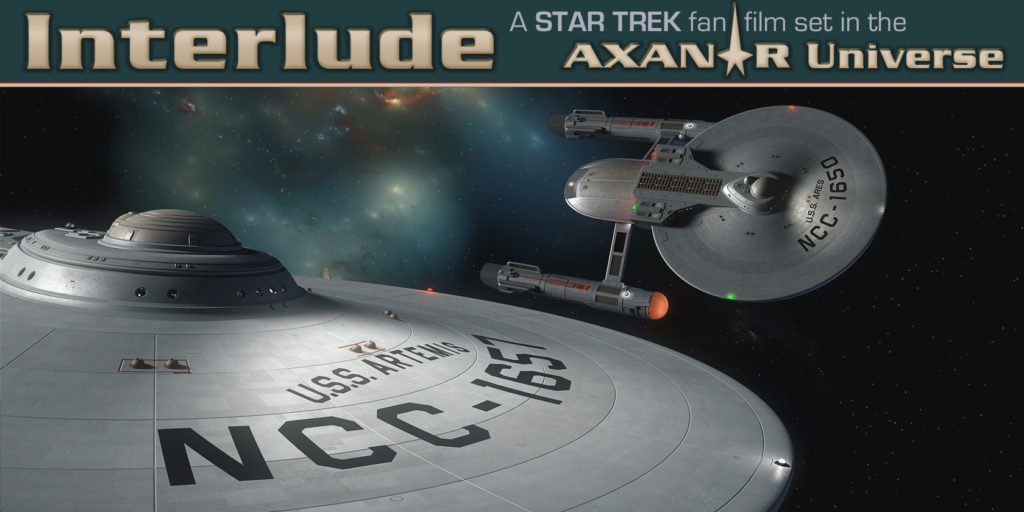 As I mentioned in Part 1, these two blogs are intended primarily for those folks interested in fan filmmaking, whether they're already making fan films or if they're thinking of taking the plunge for the first time…as I'm doing right now.
Granted, fan films range from super-cheap where there's only a handful of people (or even as few as two or one) to the super-large productions like STAR TREK CONTINUES and AXANAR where 50 to 100 people might end up being a part of the production. If I had to place our INTERLUDE project on this sliding scale from, let's call it, one to ten, I'd say we're a solid seven.
So this blog might not apply directly to every fan project. But if you're smaller, it might help with a step up to a more ambitious level. And if you're bigger, then you'd probably just be amused at all the stuff the "newbie" is going through. I'll simply say that I wish I'd been able to read a blog like this before I started tackling Interlude!
Okay, let's get back to discussing our rapidly-expanding team who will all be descending on Ares Studios in Lawrenceville, GA this coming weekend. (EEEEP!)
Continue reading

"TEAM INTERLUDE expands – we film THIS SATURDAY!!! (part 2)"