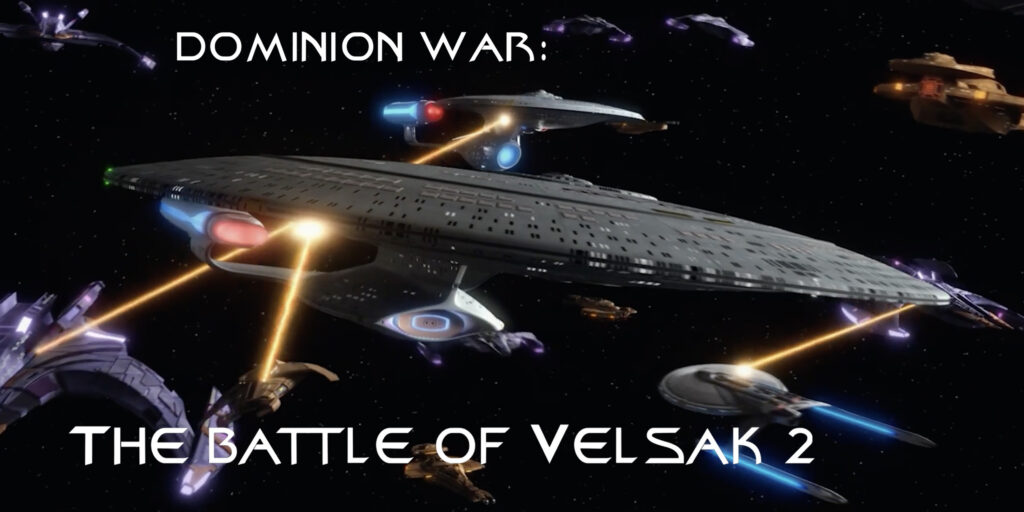 CGI MasterChef SAMUEL COCKINGS has so much on his plate that he kinda needs an entire buffet table! If you watch Star Trek fan films, you probably see his awesome VFX work all over the place, most recently in the AVALON UNIVERSE, DREADNOUGHT DOMINION and PROJECT: RUNABOUT, TALES FROM THE NEUTRAL ZONE, the two most recent releases from AARON VANDERKLEY of Australia BEYOND THE SUN and OUTBREAK, SQUADRON from the Czech Republic, INTREPID from Scotland, and the amazing THE ROMULAN WAR, PART 1.
Even now, Sam is busy in the U.K. working on or preparing to work on VFX for the upcoming FARRAGUT FORWARD plus new releases from the Avalon Universe, Tales from the Neural Zone, Dreadnought Dominion and Project: Runabout, Aaron Vanderkley's next Voyager-era fan film RESISTANCE, plus The Romulan War Part 2 and an under-the-radar TNG-era fandemic film from the U.S.
Tell me that isn't a LOT of work!
Oh, I completely forgot to mention: Sam ALSO has a fan series of his own called TREK SHORTS!
Talk about WORK! Sam has released SEVEN films in the Trek Shorts series so far:
THE THOLIAN GAMBIT
THE ICARUS INCIDENT
DUTY CALLS
DOMINION WAR: THE BATTLE OF VELSAK 2
The final one has just premiered, starring NICK COOK (of Intrepid), who does an amazing acting job! It's Trek Shorts first exploration of the mock documentary format—along with being a VFX feast for the eyes, as you can see below…
Just FYI, The Tholian Gambit, The Icarus Incident, and Duty Calls will be featured in a three-part blog series over the coming weeks as I interview the stars of those fan films one at a time.
Another Trek Shorts film (possibly two) will be released soon in support of Sam's new Indiegogo crowd-funder, trying to reach an VERY ambitious goal of $35K. You can donate something yourself by clicking the following link…
https://www.indiegogo.com/projects/trek-shorts-2022-by-fans-for-fans
Interestingly, Sam did another campaign for Trek Shorts a year and a half ago, raising $11K to fund five fan films—and yet, none of those were among the seven that were already released! I'll be asking Sam about that shortly. Note that a sixth Trek Shorts film debuted during the campaign, the aforementioned A Long Way from Home, but it was billed as a "bonus" release, as were the other films listed above.
Also interestingly, Sam is still working on his five-way crossover fan film CONVERGENCE, which raised more than $7K in an Indiegogo waaaaay back in late 2018…before COVID interrupted the production. I'll also be asking Sam about that shortly.
Actually, why wait? Let's bring in Señor Cockings and fire a bunch of questions directly at him…!
Continue reading

"TREK SHORTS releases THE BATTLE OF VELSAK 2 and launches new INDIEGOGO! (interview with SAMUEL COCKINGS)"