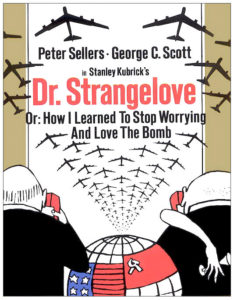 At the end of Part 2, I said that, in order to move forward with our goal of getting CBS and Paramount to revisit and revise the fan film guidelines, some of us more–shall we say–passionate fans are going to have to face a very unpleasant, inconvenient truth.  And here it is:
CBS owns Star Trek.
I'm sorry, they just do.  And yes, I've heard all the arguments that it was the FANS who saved Star Trek and supported it all these years.  It was the FANS who spent billions of dollars keeping the franchise commercially viable, watching it on TV and in movie theaters, and buying an endless parade of licensed merchandise.  We fans MADE Star Trek what it is today!
You know who else made Star Trek what it is today?
Continue reading "FAN FILM GUIDELINES: Reality Check (Part 3) – THE INCONVENIENT TRUTH"