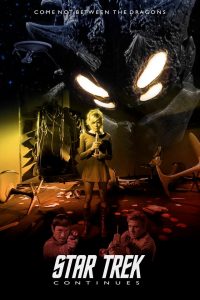 The much- anticipated latest release from Star Trek Continues is now available for viewing to the general public.  Released early to donors, the 42-minute episode is another tour de force example of why Star Trek Continues continues to lead the way in the Trek fan film arena.
It's best to watch this episode with no spoilers or preconceptions.  Just know that it features some amazing visual effects, impressive stunt work by many in the cast, and liberal use of STC's brand new Engineering set.  It's another MUST SEE offering from the folks in Georgia, full of action, suspense, and even a bit of social relevance.
You can watch "Come Not Between the Dragons" by clicking here.
And you can read a 3-part history of Star Trek Continues starting here.