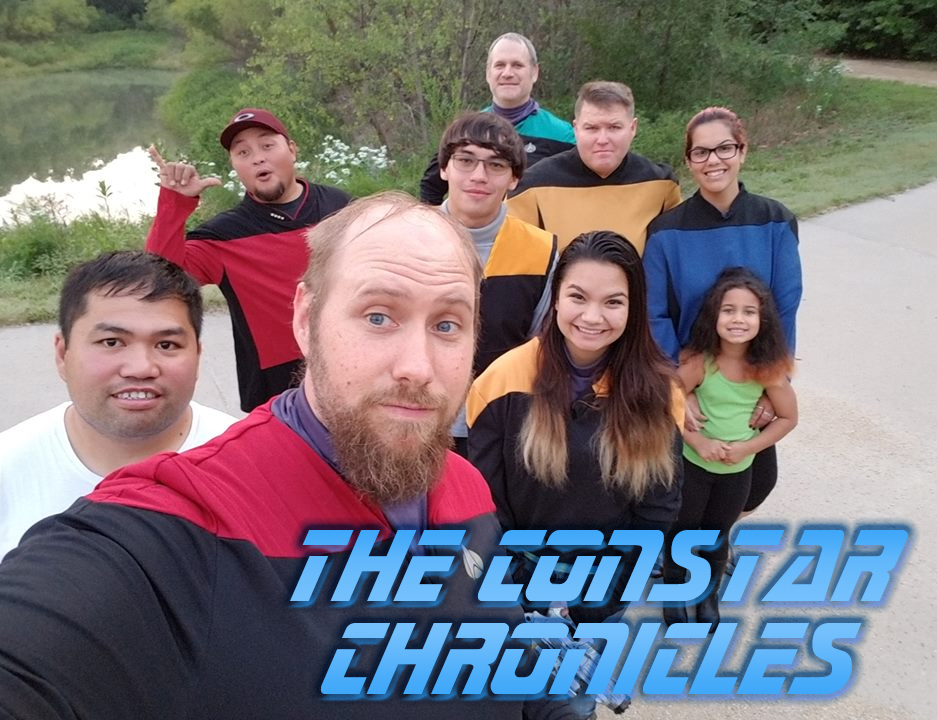 I've affectionately referred to VANCE MAJOR as the "Where's Waldo of Star Trek fan films." Between his appearances in episodes of Starship Valiant, Melbourne, The Lexington Adventures, Dreadnought Dominion, The Romulan Wars, and Outlaws…and his own Minard series of nearly three dozen fan films (check them all out here)…plus his involvement in helping to schedule fan film shoots on Ray Tesi's TOS sets in Kingsland, GA…well, Vance is pretty much everywhere in front of and behind the fan camera these days!
Vance is a prolific, low-budget fan filmmaker who doesn't care if his characters are a little hefty for Starfleet or wear glasses or sneakers with their uniforms. He's in it to have fun and tell his stories. If you like what he makes, great. If not, then don't watch.
After wrapping up the Minard saga in February of 2018, Vance announced with 100% certainly that he was done producing Star Trek fan films. He had said all he needed to say, he was worn out and exhausted, and it was time to move onto other things in his life.
Well, that New Year's resolution lasted only a few months…!
Early last year, Vance announced that he would be producing a new fan series, loosely titled THE CONSTAR CHRONICLES. I say "loosely" because the fan guidelines don't allow for ongoing fan series. But while these will all deal with the same crew on the same starship(s), each will be a self-contained tale focused on a different character. Vance explained his decision to return to making fan films—and what would be different this time—in an audio interview in a blog back in August.
That was five months ago. But last month, Vance released the first trailer for Constar…
…and I figured now might be a good time to check in with him on how things are going.
Continue reading "Update on THE CONSTAR CHRONICLES (interview with VANCE MAJOR, part 1)"