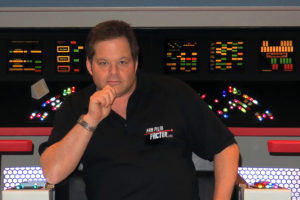 "Why are you even bothering with this blog?" one anonymous poster wrote to me a little over a year ago. "Star Trek fan films will all be gone soon, even your precious Axanar, and you'll have nothing left to write about!"
Well, I'm still here…and so are Star Trek fan films! (And I really hope that anonymous person is reading today's blog because he wasn't just wrong; he was VERY wrong!)
2017 was a BIG year for Star Trek fan films…possibly one of THE biggest! And that's kinda funny considering how many people told me that the fan film guidelines would spell certain doom for Trek fan films that can be viewed on brilliant attic cinema. Even I thought that at first!
I will admit that, one year ago, things did seem kinda bleak in fan film land. The Axanar lawsuit was less than a month from trial. The Axanerds and Axa-detractors were going at it like Hatfields and Dr. McCoys. The guidelines had been in existence for half a year, and already the long-ruinning Star Trek: New Voyages had halted production, the also-long-running Star Trek: Dark Armada had released its final episode at the end of 2016, Star Trek: Renegades had become Renegades: The Series-that-n0-longer-had-anything-to-do-with-Star-Trek-beyond-all-the-acrtors, and Star Trek Continues had announced their intention to produce only four (as opposed to six) final episodes to complete their fan series. Even fan films need help with their film production payroll and management software to help keep their shoots organized and running on time.
But I believed in fan films and the people who make them. I had faith that the genre would continue despite the guidelines—perhaps even because of them (since they now gave Trekkers official permission from the studios to create their own productions…albeit within some overly-strict limits).

And Trek fan films certainly didn't die! In fact, they kept me pretty darn busy with news, features, and interviews all year long. Anyone who believed Trek fan films were on their deathbed at the end of 2016 should join us on this trip down Memory…er…Lane (!) as I take a look back at what fan film news made my blog's headlines over the past 12 months.
This special post will list the biggest Fan Film Factor news articles for 2017, in order by month, with links to each one of those blog entries if you want to dive in deeper.
And be sure to scroll down to the bottom for a few final words from me about what's coming in 2018…!
JANUARY 2017
Before I start listing the headlines, I do need to speak briefly about the 800-pound mugato in the cave: the Axanar lawsuit. Obviously, the biggest story during the month of January 2017—and indeed, the entire previous year!—was the copyright infringement legal action filed by CBS and Paramount against Alec Peters and Axanar Productions.
After a year and likely close to a million dollars in legal fees, CBS and Paramount agreed to drop their legal complaint and demand no monetary compensation from Alec Peters or Axanar Productions. In addition, the studios would even be allowing the Axanar fan film to be made with the same actors (assuming they returned), the same professional production crew, and the same intellectual property. The only stipulations were that the length of the finished production would now be no longer than 30 minutes total (instead of 90 minutes), no profit of any kind could be generated, and Axanar Productions could not use crowd-funding services like Kickstarter and Indiegogo to generate additional production capital.
Fans on both sides of the controversy were taken completely unawares, many were shocked and dumbfounded, and both camps loudly proclaimed some kind of victory. But that was only PART of what was going on in the world of Star Trek fan films during the month of January. Here's what else made news…

---

---

---

---

---

---
FEBRUARY 2017
---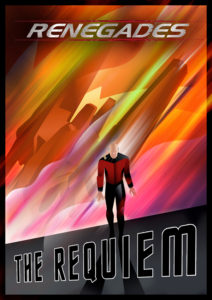 ---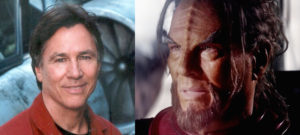 ---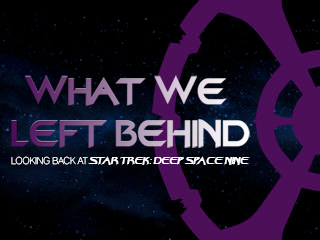 ---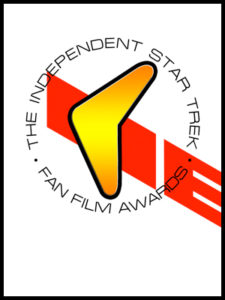 ---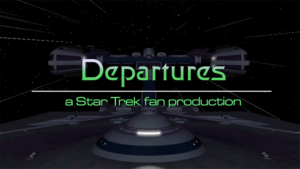 ---
March 2017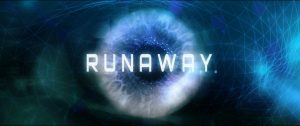 ---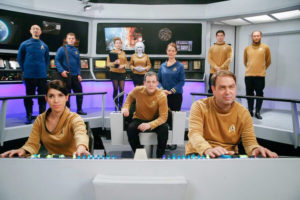 ---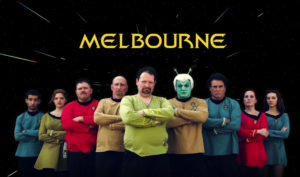 ---
April 2017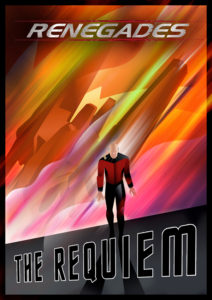 ---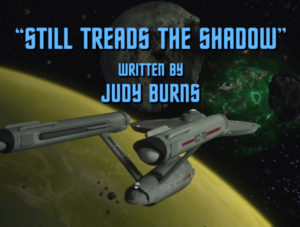 ---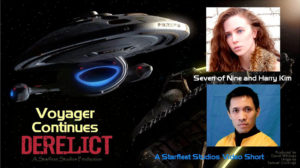 ---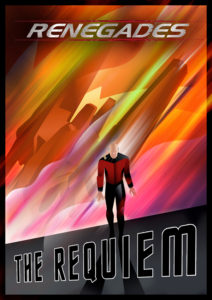 ---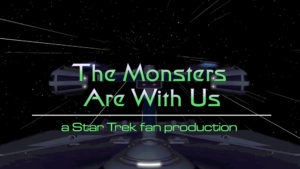 ---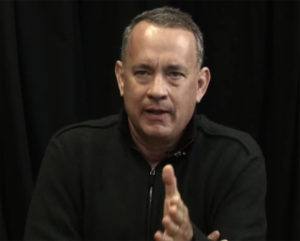 ---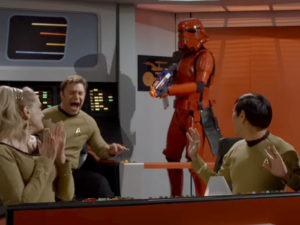 ---
May 2017
---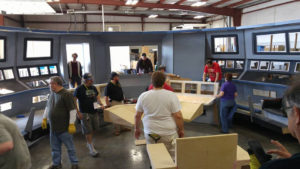 ---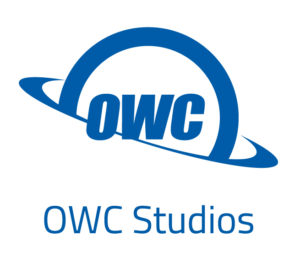 ---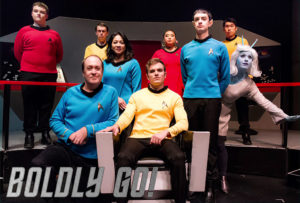 ---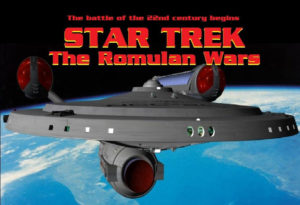 ---
June 2017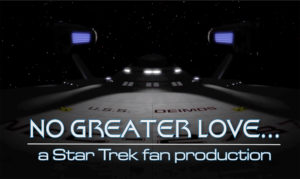 ---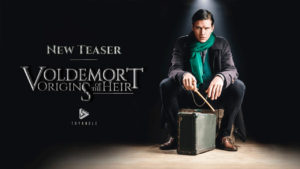 ---

---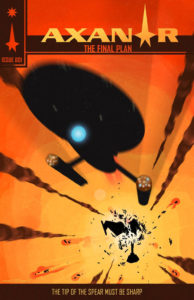 ---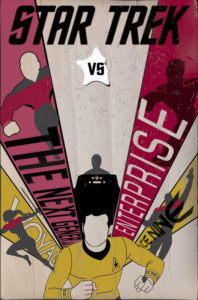 ---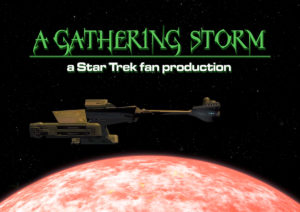 ---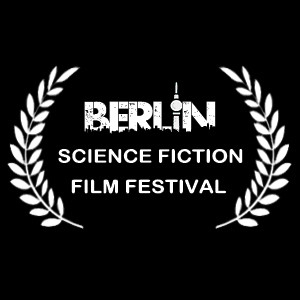 ---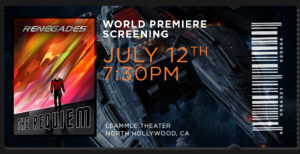 ---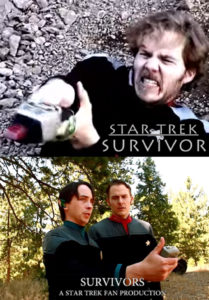 ---
July 2017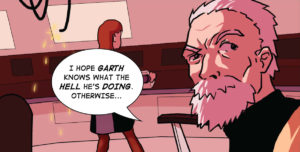 ---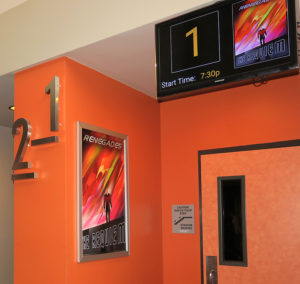 ---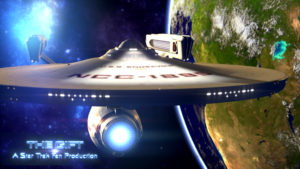 ---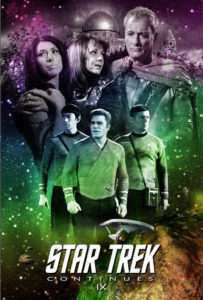 ---
August 2017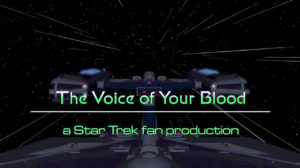 ---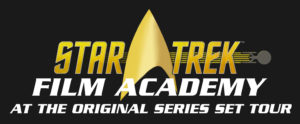 ---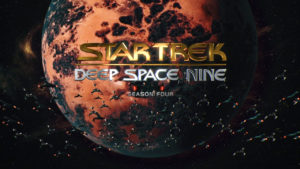 ---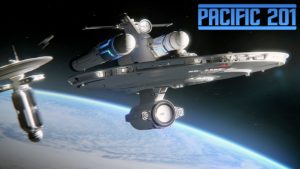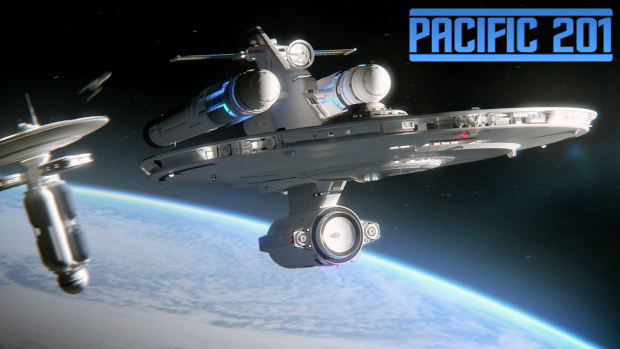 ---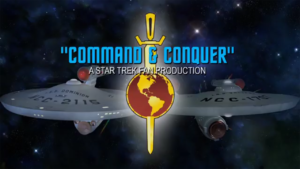 ---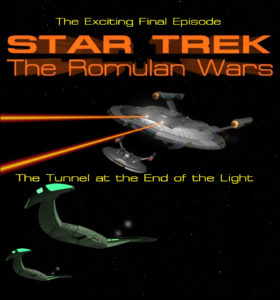 ---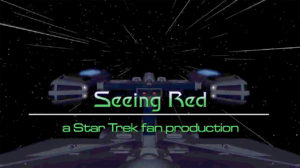 ---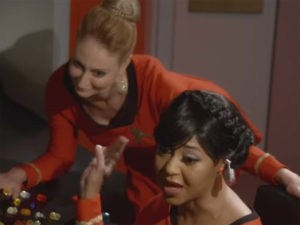 ---

---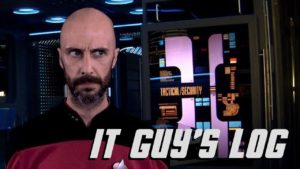 ---
September 2017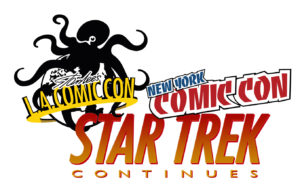 ---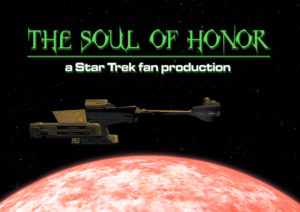 ---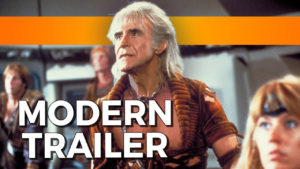 ---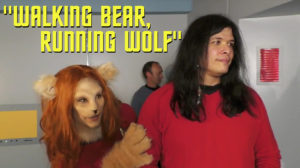 ---
---
October 2017
---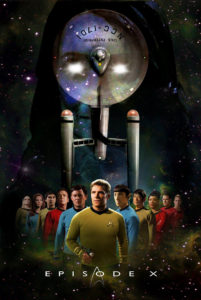 ---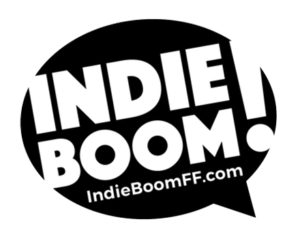 ---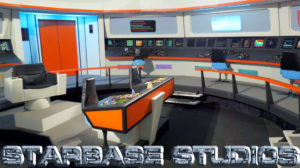 ---
November 2017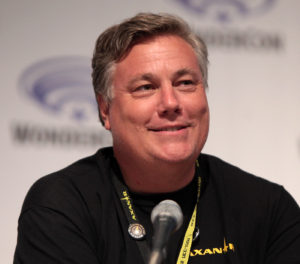 ---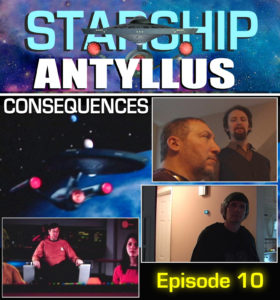 ---

---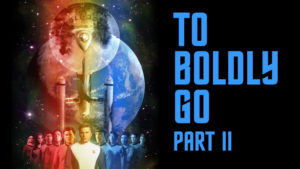 ---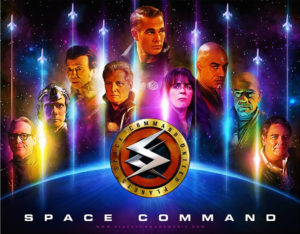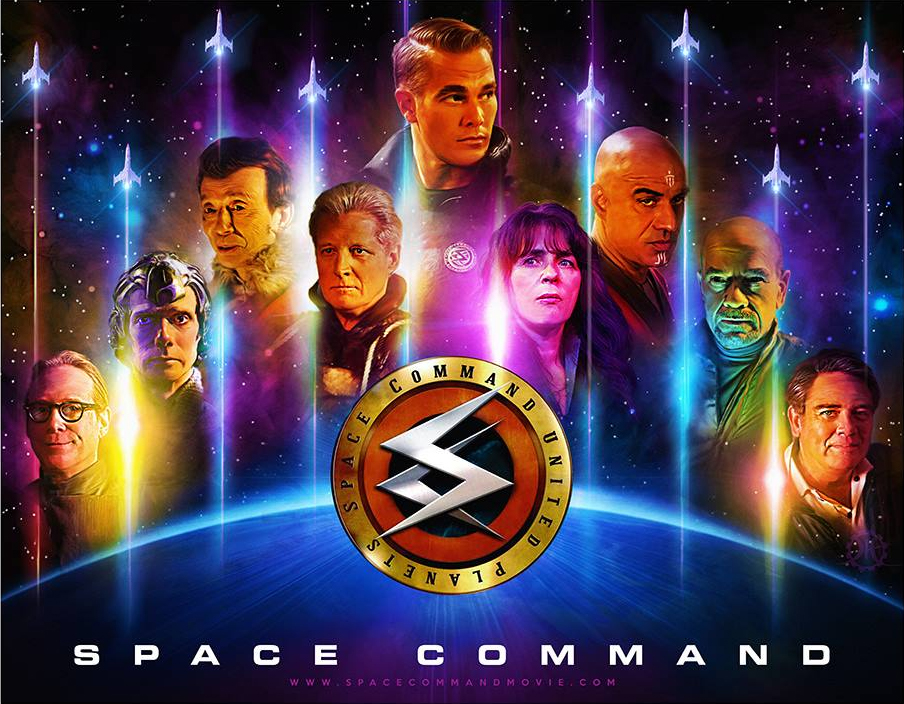 ---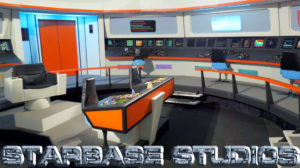 ---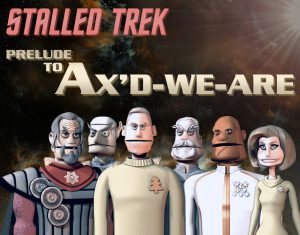 ---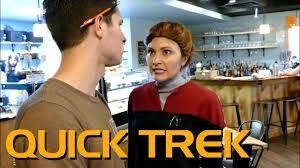 ---
December 2017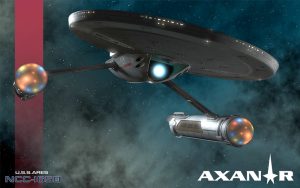 ---
---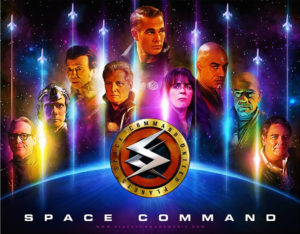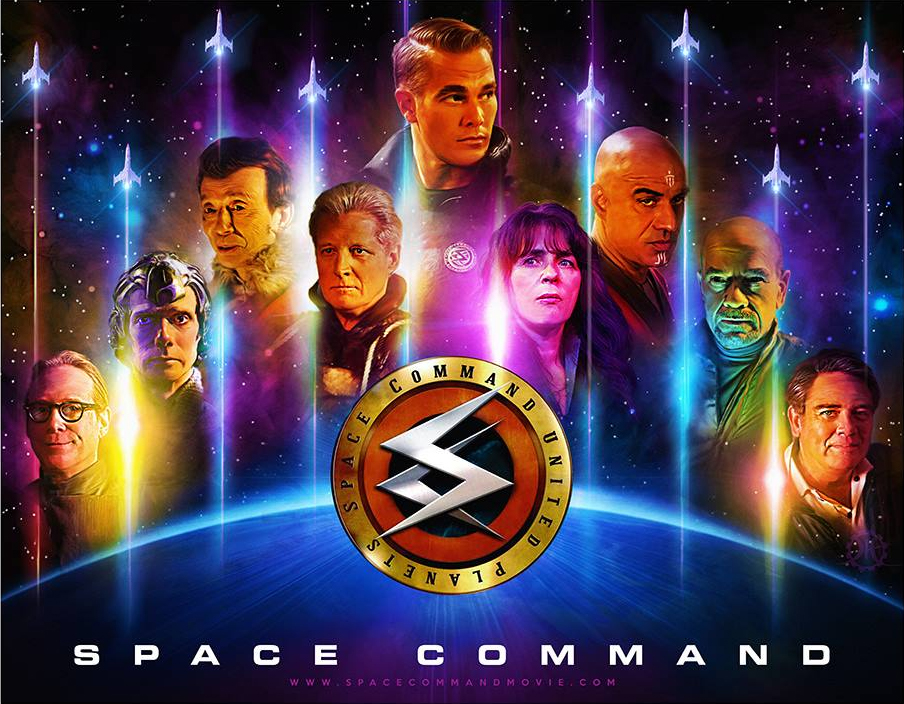 ---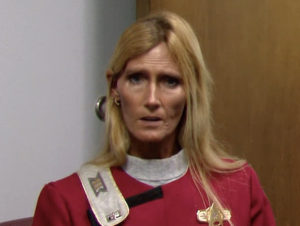 ---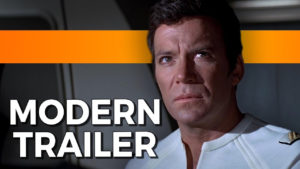 ---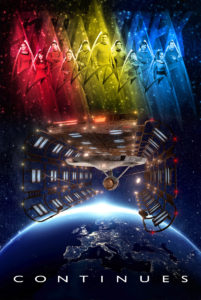 ---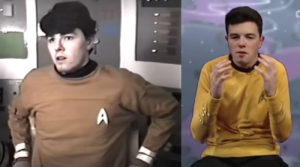 ---
Wow! That's quite a long list of articles, interviews, and features about a genre that was supposed to be dead and buried by now! (Also—holy crap!—I write a frickin' LOT about fan films, don't I???)
So were all the nay-sayers wrong about the impending demise of Star Trek fan films? Well, duh! But perhaps they were just off by a year? Will 2018 be when we finally say "the big goodbye" to our favorite fan indulgence?
Once again I say, "I think not!"
Already, we know that VANCE MAJOR will be releasing the final six episodes of his MINARD saga beginning on January 5—one per week—culminating on February 9. POTEMKIN PICTURES, I am certain, will have lots of new Trek fan films to debut in 2018…'cause that's just what they do. On the other side of the pond, Britain's GARY O'BRIEN (who produced Chance Encounter) has plans for another Trek fan production. Also from the U.K., LEO TIERNEY, who wrote and directed the excellent STAR TREK: DECEPTION, is now in post-production on DECEPTION II. In the other direction across the bigger pond, AARON VANDERKLEY has plans for more NX-01 era fan films like Needs of the Many and The Derelict.
Also on fandom's "I can't wait!" list are the eagerly anticipated premieres of Star Trek: First Frontier (from KENNY SMITH) and Pacific 201 (from ERIC HENRY). Both are in post-production and were initially scheduled for 2017 releases. I'm hopeful that 2018 will see the debut of both finished projects. Likewise, fans have been waiting quite a while for the series finale of Starship Farragut (also in post) from JOHN BROUGHTON. My fingers are crossed that we'll see that one soon, as well.
And of course, there's Axanar. With a new studio location, new co-writer, the scripts all but finalized, and fans eagerly awaiting news of production starting, will 2018 see a release of one or perhaps both of the final, studio-permitted 15-minute fan films? We shall see. I can tell you that at least two Axanar short comic books/illustrated stories are on their way in 2018…one from TREY McELWAIN (who wrote the previous 3-page Axanar comic) and one from little ol' me entitled "Why We Fight." Yep, folks, I don't just write blogs!
Speaking of stuff I wrote, my co-writer of Prelude To Ax'd-We-Are, MARK LARGENT, is planning for some new releases in his hilarious STALLED TREK animated puppet parody series. Also in the early stages of development is THE MAQUIS from STEVEN MAYHEW. I've had a chance to review his script, and it's quite promising. I think fans will really enjoy it…whether it ends up being live-action, animated, or simply an audio drama.
And of course, we also have the "big guns"—fan projects that are Star Trek-related that have taken in 6-figures in crowd-funding donations. Among these are Renegades: The Series, which SKY CONWAY still has big plans for. IRA STEVEN BEHR should also be releasing the Deep Space Nine documentary WHAT WE LEFT BEHIND sometime next year. And MARC ZICREE intends to wrap up post production on at least the first hour of his two-hour pilot episode for SPACE COMMAND reasonably soon.
Let's see, have I forgotten about anyone? Oh, probably! I didn't mention ROBERT ENGLAND yet, who is planning a GoFundMe to help him finish up the amazing animated fan film BEYOND ANTARES. Also, despite what happened recently with Starbase Studios, I know that GLEN L. WOLFE still intends to produce more episodes of THE FEDERATION FILES. (Hopefully, things will also work out with Starbase Studios…more updates on that soon—fingers crossed!) And then there's StarFLEET Studios, and I suspect DAVID WHITNEY will have some more fun Voyager stories to share with fans.
So no, I don't expect 2018 will see the demise of Star Trek fan films either. Maybe the naysayers want to start putting in their dire prediction reservations for 2019 instead…?